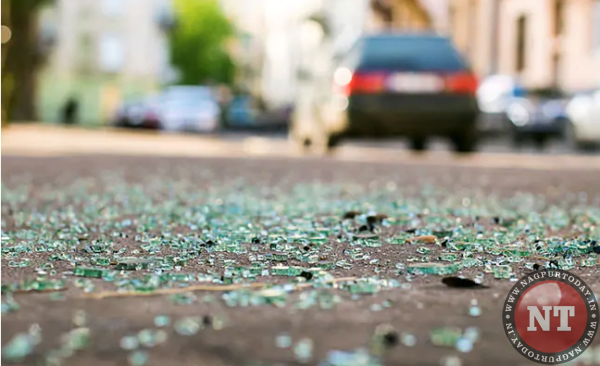 Nagpur: A rashly driven bus of Maharashtra State Road Transport Corporation (MSRTC) ran over a 12 year old girl, killing her on the spot. Khushi Khot, 12, got crushed under the wheels while she was on her way to coaching class at Gangabai Ghat Square on Monday.
Khushi, a resident of Hirvi Nagar, was riding pillion on her elder sister Nikita's moped when the incident happened. Nikita was dropping her sister to her tuition class in Mahal area. Monday was the first day of Khushi's coaching class post the Diwali vacation. The bus (MH-40-8599) dashed the moped from behind. Khushi fell on the right side and the bus ran over her. Luckily, Nikata fell on the other side. Soon, the eyewitness rushed to help the sisters while the driver fled the spot. The angry mob also pelted stones at the bus.
Khushi was rushed to the Government Medical College and Hospital (GMCH) where she was pronounced brought dead. It is also learnt that some people also took away the keys of the bus due to which Nandanvan police was not able to move the vehicle.
Cops have registered a case of death due to negligence against the bus driver.