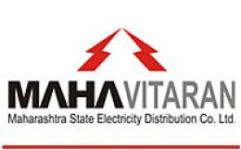 Nagpur News:
Maharashtra State Electricity Distribution Company Ltd. (MSEDCL) announces a new facility which enables the consumers from all the categories i.e. Domestic, Commercial, Industrial, Agricultural and Others with a facility to make an online application for new connection. The consumer will also be provided with a computer generated estimate. This will make it easier for the consumer to complete the required procedure remotely without visiting the local office.
As a part of Consumer Awareness, MSEDCL has recently put posters with connection estimate Chart at all the sub‐division offices which gives details of the new connection charges, Security Deposit etc. MSEDCL has taken all these efforts to help in maintaining the transparency in the system.
Any consumer willing to apply for new connection online, he will just have to register providing his contact number and email Address. An executive from the centralized call center of MSEDCL will call back the consumer and take all the required details which will be later forwarded to their respective local offices. After this, the local sub‐division office will contact the consumers within 7 days in urban and within 10 days in rural areas. The officers will inspect the location and will take all the required documents from the consumer along with his signatures on the form (A‐1). The local office will do the remaining procedure for new connection.
Any discrepancy in the supply of new connection, the consumers can contact on a toll free number 18002‐333435/18002‐003435.Consumer can any time check the current status of their application online. This simplified 'New Connection' procedure is definitely a hassle free and time saving procedure.