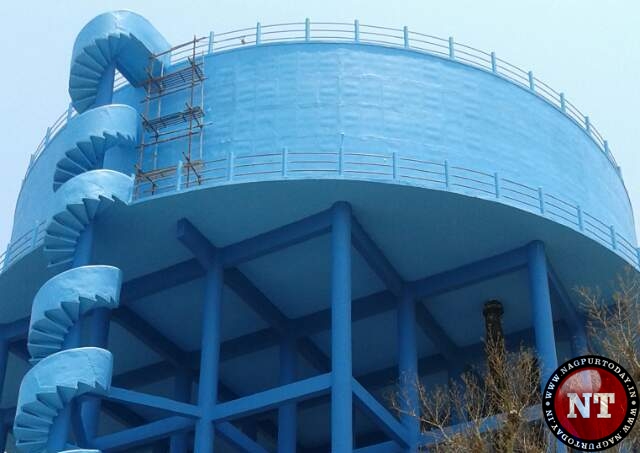 Nagpur: The Maharashtra State Electrical Distribution Company Limited (MSEDCL) is taking power shutdown at Navegaon-Khairy Headwork (Pumping Station) for 3hrs. from 6AM to 9AM on for maintenance works on September 30 (Sunday) .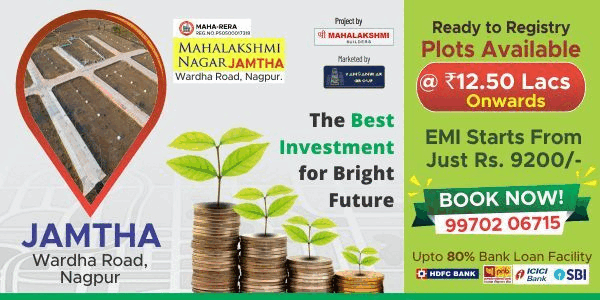 Because of this maintenance work/power shutdown at Navegaon Khairi, there will be no raw water pumping to Pench-IV Godhni Water Treatment Plant (WTP) and hence Pench-IV Godhni WTP will remain non- operational on September 30.
Following this power shutdown water supply will remain affected from Nara ESR, Nari ESR, Jaripatka ESR, Indora-II ESR, Dhantoli ESR, Omkar Nagar Existing & New ESRs, Mahalgi Nagar ESR and Sree Nagar Direct Tapping. Partially there
will be low pressure supply from Boriyapura Feeder Main and GH Medical Feeder Line into Fort-II GSR CA and from Laxmi Nagar New ESR.
Areas to remain affected are:
Boriyapura Feeder Main: Lashkaribagh, Moti Bagh Railway Quarter, Mayo Hospital, Saifi Nagar, Ansar Nagar, Dobi, Kamal Baba darga, Hansapuri, Bhagwaghar Square, Mominpura,MLC canteen Area, Shaikh Baari Sqr, Naal Saab Sqr,Kala Zanda Takiya, Bhankheda, Dadarapool Timki, Golibar Sqr, Kosarkar Mohalla, Nandbaji Doha, Samata Budh Vihar. Sapate Mohalla, Dandare Mohalla,Devgharpur,Gangakhet Square, Bajirao Galli,Pachpaoli railway Gate, Pili Marbat, Dhapodakar Lane(Tandapeth), Lala Darawaja, Musalmanpura, Bangali Panja, Maskasaath, Itwari Telipura, Mirchi Bazar Sqr. Bhaji Mandi, Lohaoli, Resham oli, Bartan oli, Bajirao galii. Teen Nal Square, Khapripura Bhishikar Mohalla, Bhaji Mandi Tanga Stand, Sambhaji Kasar, Dhiwarpura, Ram Nagar, Bangladesh, Umatewadi, Bairagipua, Telipura Pevatha, Baraipura, Miirchi Mandir Area, Itwari Railway Station, Marwadi Chowk.
Nara ESR: Nirmal society,Aradhna colony,Shambhu nagar,Shivgiri layout,Noori colony,Tavakkal society,Arya nagar,om nagar,nara gaon,welcome society,Devi nagar,preety society.
Nari/Jaripatka: Bhim Sq.,Hudco colony,Nagarjuna colony,Kasturbha nagar,Kukreja nagar,Martin nagar,vishvas nagar,khushi nagar,LIG colony,MIG colony,Sugat nagar,Kabir nagar,Kapil nagar,kamgar nagar,ramai nagar,dixit nagar,Sanyal nagar, Chaitanya Nagar, Sahyog nagar, Manav Nagar, Shende nagar, Rajgruh nagar, Lahanuji Nagar
Civil Line DT: Civil lines,Marim Nagar,Ravindranath tagore road,VCA Road, Palm Road,Government Press
Dhantoli ESR: Congress Nagar, Humpyard Road, Takiya Slum.
Omkar Nagar I & II ESR: Abhay nagar, Rahate nagar tolly, fulmati layout, rameshwari, jogi nagar, 85plot, rama nagar, parvati nagar,bhaim nagar,jaibhim
nagar,babulkhada,kunjilal peth,hawara peth,sukala nagar,Chandra nagar, nalanda nagar, balagi nagar,bank colony,Banerjee layout
Mhalgi Nagar ESR: Ashirvad nagar, Rukmini nagar, mhalgi nagar, sanjaygandhi nagar, mahatma Gandhi nagar, prerana nagar, gajanan nagar, ashtavinayak nagar, gurudev nagar, shriram nagar, Narsala gramin.
Sree Nagar : Arvind Society, Borkute Ley Out, Vijayanand Soc., Maske Layout and part Narendra Nagar.