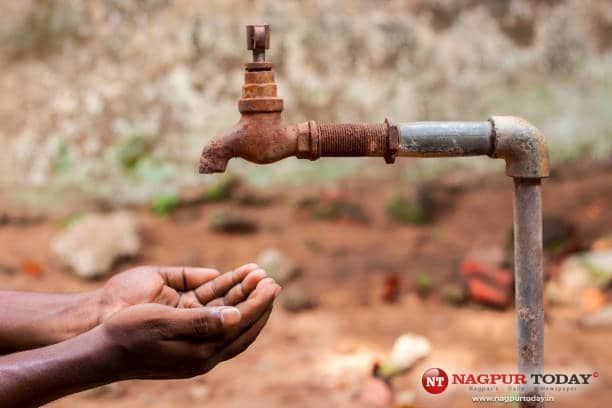 Nagpur: On Saturday , 28th Jan,2023  the MSEDCL took a power outage on the 33KV Godhani feeder emanating from 132KV Mankapur upper sub-station from 10:00 AM to 04:00 PM. Following this shutdown there will not be any pumping from the NMC-OCW Godhni -Pench IV water treatment plant during this 6 hours shutdown period.   
Almost 8 ESR's areas which are fed through Pench-IV feeder main will  receive any supply in the evening of Saturday , 28th Jan,2023  are as follows:….  
Nara ESR: Nirmal Society, Aradhna Colony, Shambhu Nagar, Shivgiri Layout, Noori Colony, Tavakkal Society, Arya Nagar, Om Nagar, Nara gaon, Welcome Society, Devi Nagar, Preety Society
 Nari/Jaripatka ESR: Bhim Sq.,Hudco colony,Nagarjuna colony,Kasturbha Nagar, Kukreja nagar, Martin nagar,vishvas nagar,khushi nagar,LIG colony,MIG colony,Sugat nagar,Kabir nagar,Kapil nagar,kamgar nagar,ramai nagar,dixit nagar,Sanyal nagar,chaitanya nagar,Sahyog nagar,Manav nagar,Shende nagar,Rajgruh nagar,Lahanuji
Laxmi nagar (New) ESR: Surendra Nagar,Deo Nagar, Sawarkar Nagar, Vivekanand Nagar, Vikas Nagar, Hindustan Colony, Pragati Nagar, Gajanan Nagar, Sahakarya Nagar, Samarth Nagar (East And West), Prashant Nagar,Total Ajani Area, Urvila Colony, Rahul Nagar, Navjivan Colony, Chhatrapati Nagar, Near Power house, Kanfade Nagar, Vishram Nagar, Vishram Nagar, Santaji Nagar, Nargundkar Layout, LIC Colony, Ramkrushna Nagar and Other
 Dhantoli ESR: Congress Nagar, Rahate Colony, Vainganga Nagar, Humpyard Road, Takiya Slum, Takiya Wadi, Chitle Marg, Ramkrushna Math, Dhantoli Garden area
 Omkar Nagar I & II ESR: Ramtake Nagar, Rahate Nagar Tolly, Abhay Nagar, Najanan Nagar, Jogi Nagar, Parvathy Nagar, Bheem Nagar, Jai beem nagar, Jaiwant Nagar, Shatabdi Nagar, Kunjilal Peth, Hawarapeth, Balaji Nagar,Chandra Nagar, Nalanda Nagar, Rameswari, Banerjee layout
 Mhalgi Nagar ESR: Ashirwad nagar, Rukmini nagar, gurudev nagar , shriram nagar, sanjay gandhi nagar, sartaj colony, Mahatma gandhi nagar, mhalgi nagar,gajanan nagar, new prerana nagar
Sree Nagar ESR: Shri nagar, Sunderban, 85 plots, Suyog Nagar, Saket Nagar, Arvind Society, Borkute layout, PMG Society, Vijayanand Society .,Santaji Society, Dobi Nagar, MHADA  colony 
 Nalanda Nagar ESR: Jai Bhim Nagar, Parvati Nagar, Gyaneshwar Nagar, Kailash Nagar, Balaji Nagar, Chandra Nagar, Naik Nagar, Mitra Nagar, Gajanan Nagar, Rameshwari, Banerjee Layout, Nalanda Nagar, Bank Colony
Hudkeshwar & Narsalla Tapping: Hudkeshwar and Narsala gramin/village area
For more information about water supply consumers can contact OCW Helpline No 1800 266 9899.