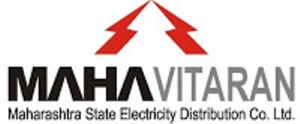 Nagpur News:
The Mahavitaran (MSEDCL) has put a step ahead in the service of consumers and has decided to provide power connections online. The decision will facilitate those new consumers who would be relieved of frequent visits to the MSEDCL centres for getting the new connections.
The citizens will have to go just to the website of Mahavitaran www.mahadiscom.in and apply online for new power connections. They have to complete all the formalities accurately by filling up the columns of the applications and submit them to the MSEDCL. The citizens then would receive Request ID online. The Request ID should be carefully and safely noted down by the citizens who want the new electricity connections as they will need the Request ID frequently for scanning the process of their request and the status. The citizens, while applying for new power connections, must quote an accurate consumer number of a nearby resident with the application so that the local centre of MSEDCL would get correct information about the location of the citizen who requires new power connection online. Similarly, mention of telephone number or mobile number and e-mail ID is mandatory to facilitate communication with the citizens in this connection.
The MSEDCL further informed that those citizens who have no Internet facility then such citizens should fill up MSEDCL's printed A-1 forms correctly and submit them to the office of Mahavitaran. The office will facilitate the citizens to apply for new power connections online. The new power connections would be installed within a specified time period. The online service of MSEDCL is totally transparent and is for low voltage, high voltage, agriculture, industries kinds of connections, a press release issued by MSEDCL said.