Nagpur: The Municipal Commissioner and Administrator Radhakrishnan B on Friday, March 24, presented the Rs 3336.84 crore proposed Budget for the year 2023-2024 and the Rs 2821.25 revised budget for the year 2022 2023. No fresh taxes have been proposed. Property Tax rate remains the same.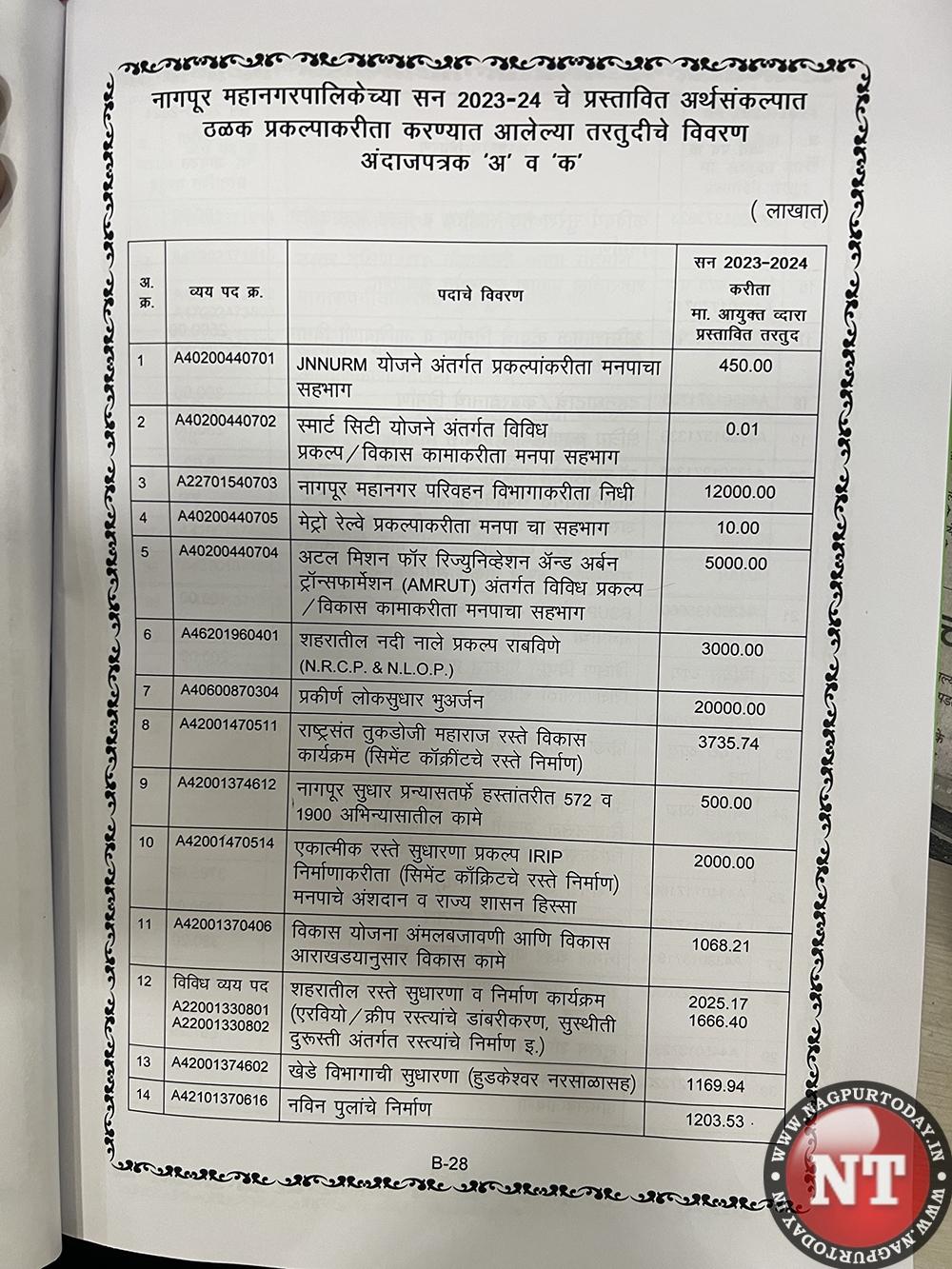 With the financial position of Nagpur Municipal Corporation (NMC) not good, the Municipal Commissioner has stressed on financial discipline, careful expenditure, implementation of decisions in a befitting manner and new sources of income in the proposed budget for 2023.24.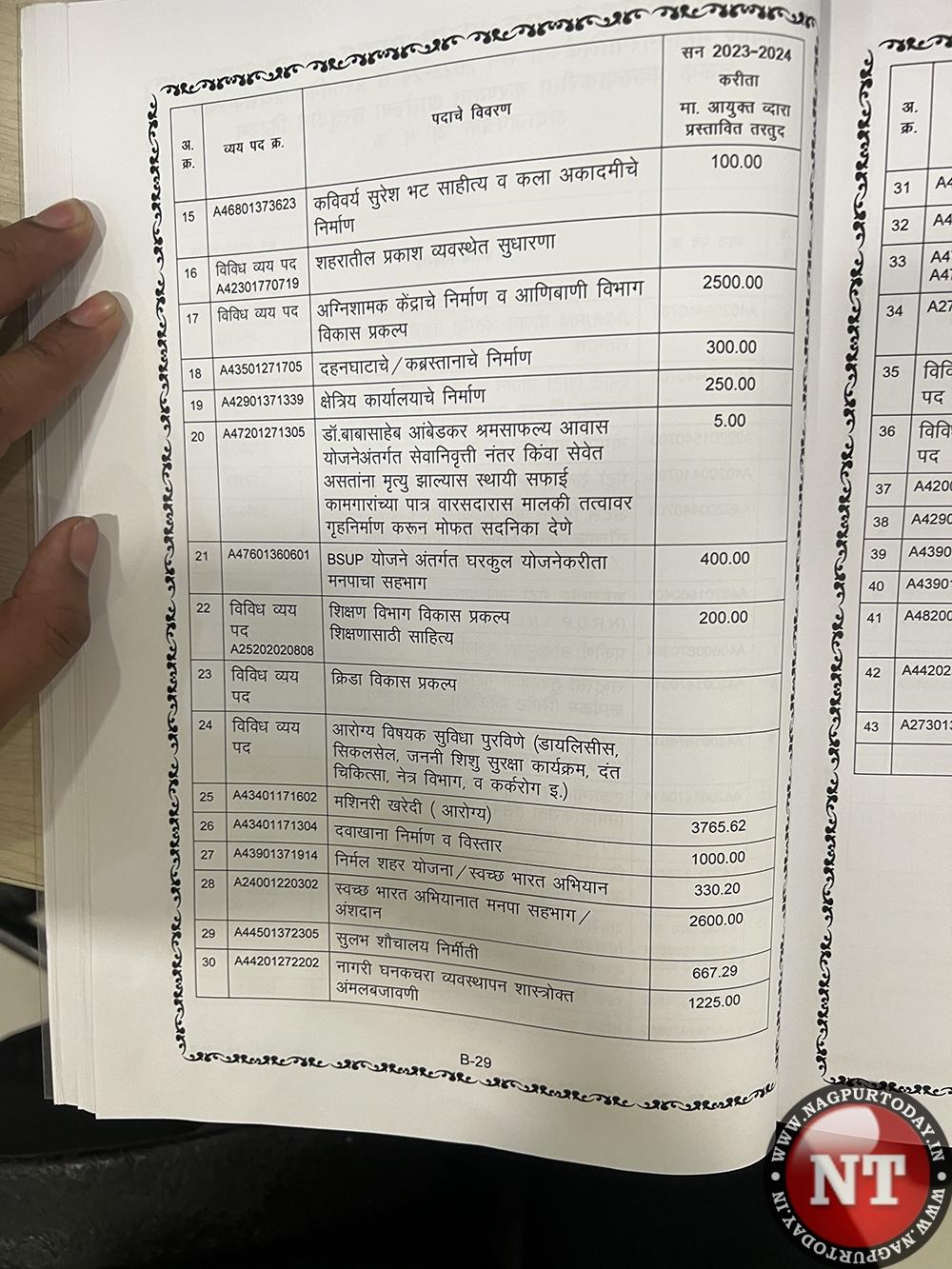 The budget for the year 2022 2023 will have a net income of Rs 2821.25 crore. So the opening balance is Rs 97.24 crore. The revised revenue for the year 2022-2023 is expected to be Rs 2918.49 crore and the estimated revenue for the year 2023-2024 is estimated to be Rs 3336.84 crore.
In the year 2022-2023, the total expenditure will be Rs 2916.74 crore. Out of this, the expenditure in Part A will be Rs 2059.89 crore while the expenditure in Part C will be Rs 856.85 crores.
The total expenditure for the year 2023-2024 will be Rs 3267.63 crore, out of which expenditure under Part A will be Rs 2413.95 crore and expenditure under Part C will be Rs 853.68 crore. An amount of Rs 100.00 crore has been made available for the year 2022-2023 and Rs 120.00 crore for the year 2023-2024 for transport activities.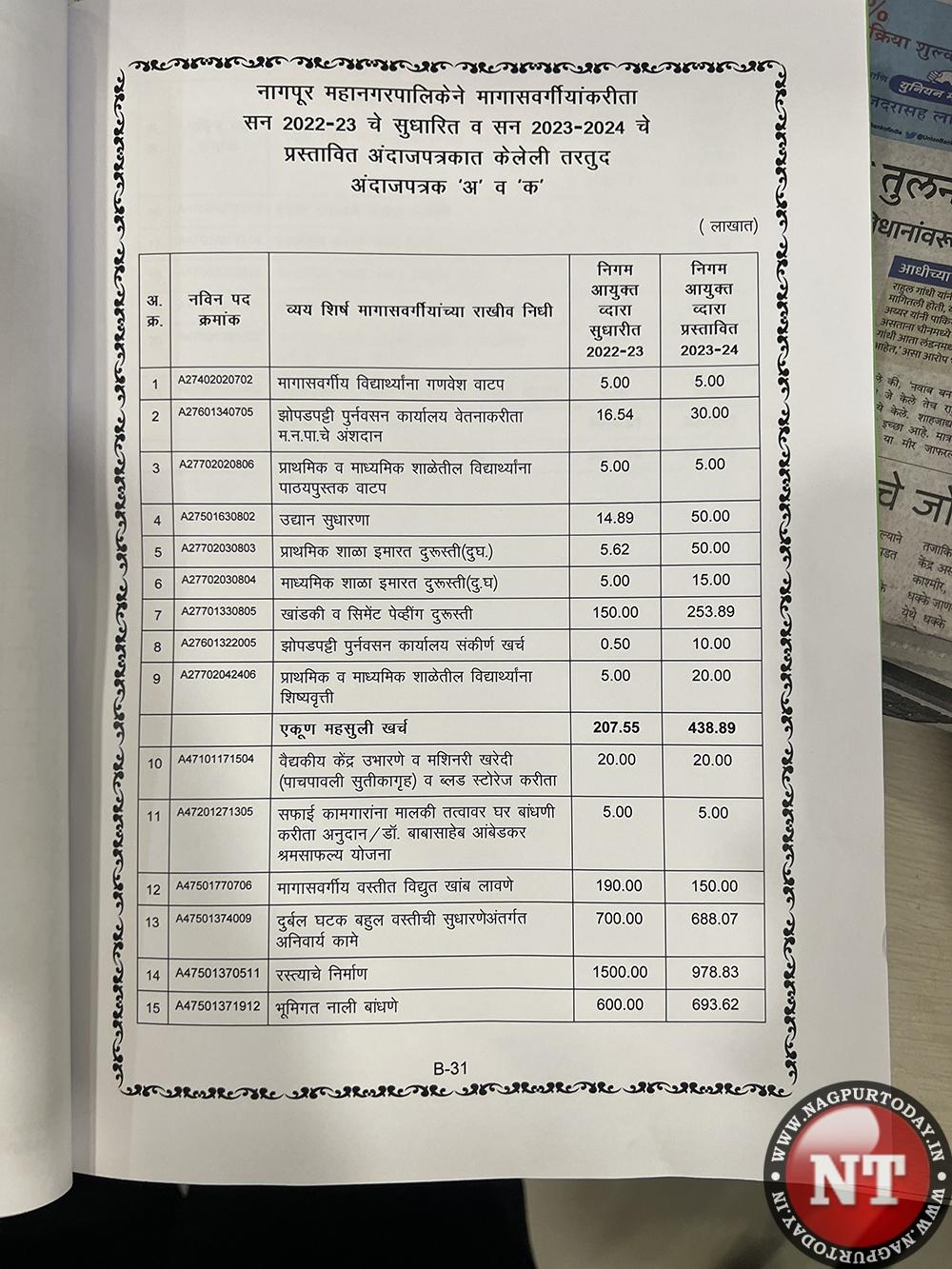 While planning the development work to be undertaken in the year 2023-2024, special attention has been paid to the immediate usefulness and need of that work and in this, priority has been given to especially important and immediate work.
The total revenue expenditure is 1901.16 crores and capital expenditure is 1226.44 crores.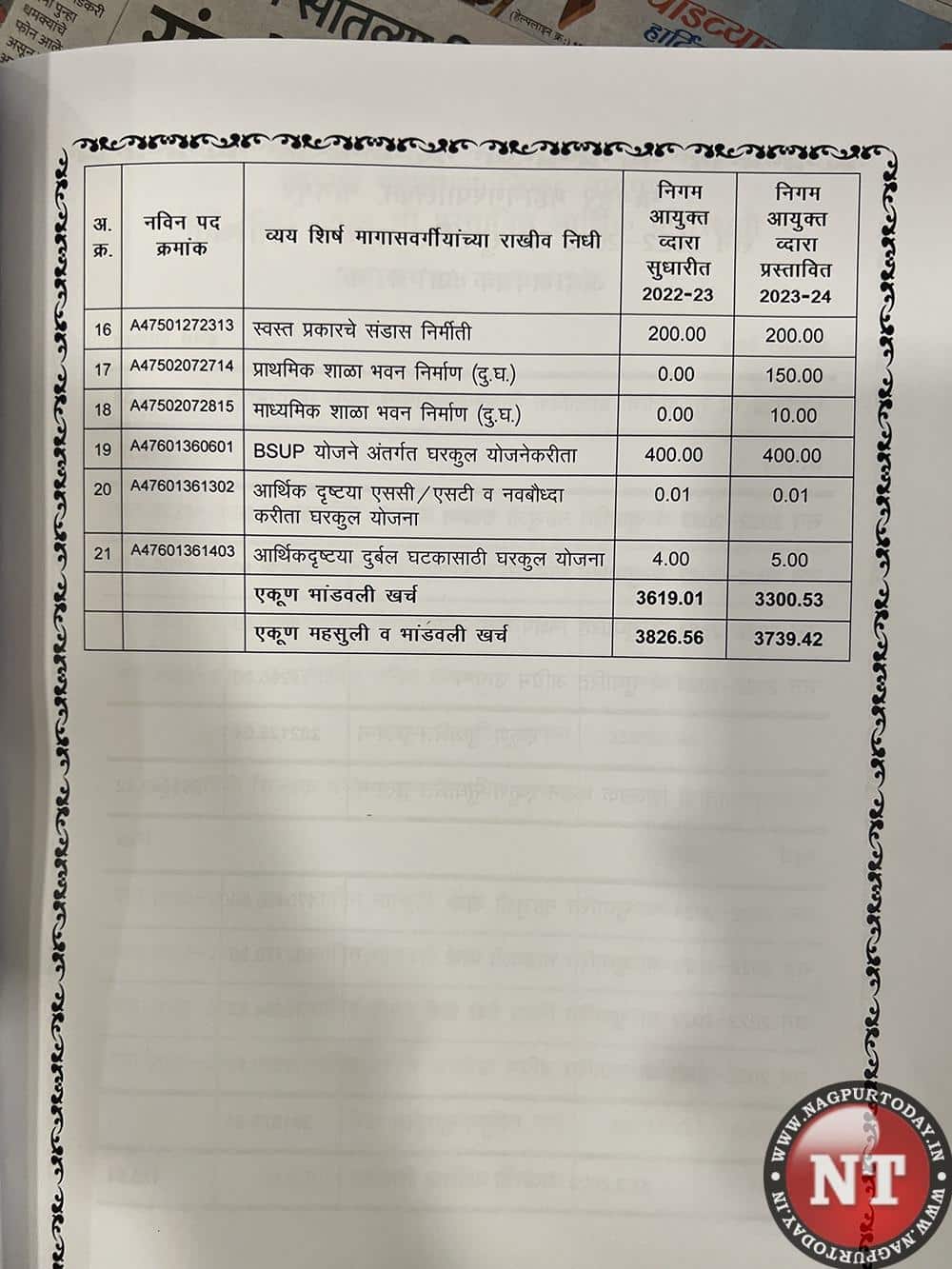 Highlights:
· A target of Rs 300 crore Property Tax from 6.64 lakh properties has been fixed for the financial year 2023-24.
· A revenue of Rs 200 crore from Water Works Department was expected in the financial year 2022-23 but only Rs 137.98 crore revenue was collected.
· Water Works Department implements Amrut Yojana, 24X7 water supply.
· Rainwater harvesting scheme is being implemented at 44 places in Laxmi Nagar and Hanuman Nagar Zones.
· Town Planning Department earned revenue of Rs 141.92 crore from April 2022 to November 30, 2022. More Rs 73.29 crore is expected. Rs 154.94 crore revenue is expected in 2023-24.
· Market Department earned a revenue of Rs 17.50 crore till November 2022.
· NMC's PWD implements construction of Phase 2 and Phase 3 cement concrete road. For Phase 2, the project cost is Rs 324 crore. Work of 54 roads having length of 49.154 km has been completed. Cost of Phase 3 project is Rs 301.67 crore.
· Rs 16 crore has been earmarked for tarring of roads.
· Rs 10 crore for potholes repair
· Rs 55 lakh insurance of sanitation workers working for sewage management
· New fire stations at Pachpaoli, Ganjipeth with residential facilities for firefighters
· 72 meter hydraulic ladder — Central India's first
· The Estate Department manages 136 schools, 345 community halls/gymnasiums/halls, 105 libraries, 47 hospitals/clinics, 139 open grounds, 68 Sulabh toilets/toilets, 181 gardens. The department has total 1014 properties.
· Under Swachh Bharat Abhiyan of Central Government, stress is on providing domestic toilets, community and public toilets and management of solid waste.
· NMC's Solid Waste Management Department collects around 1000-1100 tonnes of waste from households daily. The collected waste is transported to Bhandewadi Treatment Plant for which two agencies have been appointed. Bioming is done of collected waste through Smart City Ltd.
· NMC implements various schemes for Divyang by providing assistive equipment and technology. 7 beneficiaries were helped with an expenditure of Rs 3.97 lakh.
· Motorised Tricycles were provided to 15 Divyangs in 2022-23 with expenditure of Rs 6 lakh.
Property Tax is now the single biggest source of the revenue generation for the NMC as post abolition of Octroi. A major thrust as usual remains on State grants and this is quite an interesting aspect to look forward to in the civic budget. A major component of civic finances has been earmarked for committed expenses, for payment of bill for the development projects that were undertaken for benefit of people of city.
Stress is being given for overall development of Nagpur City including network of new roads, water supply to expanding city, health, lighting, cleanliness, and other basic facilities. Similarly, in the next financial year, focus will be on new projects, well-planned strategy for implementation of various projects, overall development of NMC schools, libraries, hospitals, gardens and sports facilities for youths.