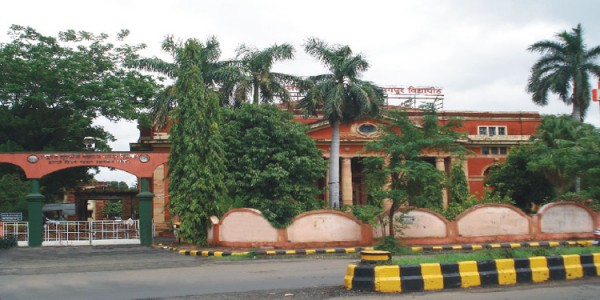 Nagpur News: Taking cognizance of the numerous job opportunities with the upcoming Advantage Vidarbha project, Rashtrasant Tukadoji Maharj Nagpur University is planning to include job oriented courses in the syllabus and also arrange a six month training in various companies for imparting practical knowledge to the students. Sources said that although there were many job oriented courses in the RTMNU syllabus but students' interested in not overwhelming. Thus, these new plans have been conceptualised to attract the students.
Sources said that Rashtrasant Tukadoji Maharaj Nagpur University (RTMNU) has been preparing new syllabus according to the requirement of companies and industries to enhance the skills of the students. A meeting has already been organized to discuss the same. Sources said that the new syllabus would be prepared on the guidelines of these companies. Students will get an opportunity to work in the companies for six months to enhance his/her skills. Various companies who participated in the Advantage Vidarbha event have been approached and talks are on in this regard.
Sources said that RTMNU is also planning to introduce sandwich pattern in the courses. All India Council of Technical Education (AICTE) has granted permission for this pattern. Sandwich pattern or courses implies combination of two syllabus into one, for example, mixing of BE and MBA and instead of completing the course in six years it would get completed in 5 years, thus, saving one year of the students. Also, stress will be give to improve the communication skills, technical writing, project writing, report writing of the students.
It seen that students have been showing discomfort to chose courses like engineering in Technology, Chemical technology. Students neglect courses in Laxminarayan Institute of Technology. Thus, number of courses has increased but quality in education has hampered.
Talking about the issue, Dr Vilas Sapkal, Vice Chancellor of RTMNU said, "We have approached the companies who attended Advantage Vidarbha programme and other small industries and they have consented to help. Also, the sandwich courses will soon be introduced in RTMNU."
RTMNU Senate member D K Agrawal said that RTMNU should give preference to honours courses. He further added, along with the new courses, stress should also be give to strengthen the old courses in order to help students attain a bright future.