Monsoon issue of 'Swasthya Vatika' journal released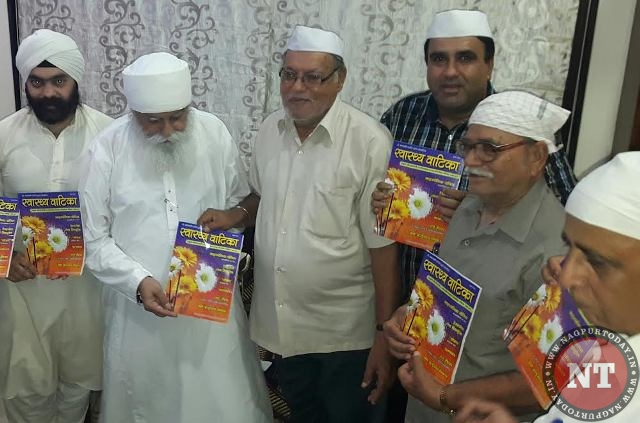 Nagpur: The Monsoon issue of tri-monthly 'Swasthya Vatika' journal, edited by Dr Mamtani couple, was released at the hands of internationally acclaimed Gurbani singer Bhai Chamanjit Singh of Delhi. Adv Madhavdas Mamtani presided over the function. The Editor of the journal Dr Anju Mamtani said the issue contained information regarding monsoon-related diseases and their remedies such as myasthenia gravis which is a chronic autoimmune neuromuscular disease characterized by varying degrees of weakness of the skeletal muscles of the body, restless leg syndrome usually suffered by womenfolk, beautifying qualities of haldi (turmeric), hazardous chemical-laced fertilizers, ulcers in mouth, medically useful ginger and many more.
The Managing Editor of Swasthya Vatika Dr G S Mamtani said the journal has completed successful 11 years. This book is useful for every family as it contained information regarding the household remedies and their use in simple language. The Rs 30 journal should be read and the health benefits should be derived by every family. The book is available at main book dealers as well as at the stalls of A H Wheeler across the railways stations in the country. For membership of Swasthya Vatika journal, interested should contact Gkumar Arogyadham, Nara Road, Jaripatka, Nagpur or phone 0712-2634415, 2647600, 2646600.