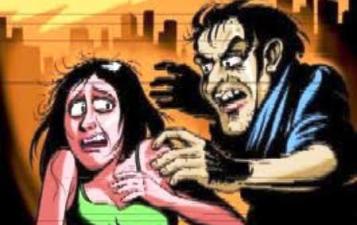 Nagpur News: Tainted educationist Ghanshyam Panpaliya, President of the Nagpur College of Homeopathy and Hospital trust committee, has been accused of molestation and threat to life by a hospital employee and political activist.
Panpaliya has already had fourteen allegations of sexual harassment against him in the past six years, some by hospital employees and some by students. The victim in this case had agreed to testify in an already ongoing case against him, and claims that to be the reason behind her molestation and intimidation.
According to the victim, the incident took place on November 10, when she went to his office for some paperwork regarding the case. Panpaliya's lawyer and presenting officer were present in his office at the time, and allegedly tried to coax the victim to drop the case. The victim called the police, who arrived in record time. Panpaliya allegedly confessed to having molested her and apologised profusely, promising the police that he won't do it again. According to the victim, the police refused to file an FIR (First Information Report) or register her statement or that of Panpaliya at the time, and she was informed by Kotwali Police Inspector Taede that the matter would have to be taken to court before anything could be done.
The FIR was finally filed on 22nd November, after Panpaliya had passed a termination order against the employee. The victim states that the termination order is illegal, since it isn't backed by the required departmental enquiry. The other twelve members of the Trust committee, who are required to approve it, were entirely clueless about the order, according to the victim.
Panpaoli, when contacted, rubbished all allegations and termed it as an attempt by the the victim to blackmail him into retracting the termination order. He said that the terminatio has been ordered because the victim has been neglecting her duties at the hospital and doing party work during her work hours.
A case has been filed under sections 354, 509, 506 (b) and 294 of the Indian Penal Code.