"If you want to succeed in any business, you just have to spot the hole in the market – every market has at least one – and then you have to decided if there is a market in that hole" advised Mr. Mohan Uttarwar, President and CEO of iNDx Life Care, USA, his latest start up. Mohan was in Nagpur briefly to interact with Nagpur businessmen and entrepreneurs in a talk organized by Nagpur First and TIE ( The Indus Entrepreneurs , a forum for start ups based in California) at the Chitnavis Centre, Nagpur on Friday evening.
An Engineering graduate of VNIT – then known as VRCE – Mohan went to the US to do MS in Computer Science from the Florida Institute of Technology , and attended Management Program at Stanford University.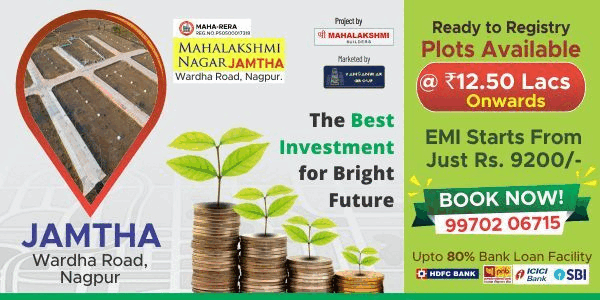 He then joined the work force at the software zone in USA, like thousands of Indians before him. But then the desire to become an Entrepreneur struck him and he hasn't looked back since. His resume now reads thus-
" Mohan is the Founder and CEO of OncoMDx. He is a serial entrepreneur with over 25+ years of experience in successfully founding, establishing and exiting high-tech and Bio-tech start-ups in Silicon Valley. Mohan was the founder and CEO of BioImagene, a leader in Digital Pathology that was acquired by Roche in 2010 for $100M. He was the co-founder and CEO of Roamware Inc., a leading wireless roaming software company. He was the founder & CEO of SoftPlus, a leading provider of eCRM software for telecom carriers around the world. In March 2000, SoftPlus was sold to US Interactive for $360 million. Before starting SoftPlus, Mohan co-founded and served as the CEO of Digital Tools Inc., a leader in enterprise project and resource management software.
.He is a charter member of TiE (The Indus Entrepreneurs), a Silicon Valley-based forum for entrepreneurs. He is on the board of several non-profit organizations such as IDE – a leading non-profit devoted to the eradication of rural poverty worldwide, Drev – design revolution for the other 90% and DPA – Digital Pathology Association."
This is his professional overview – but the thought process behind all these ventures that he shared with us were very interesting and important.
"It is the fear of failure that drives every Entrepreneur. Respect this feeling and act on it" he said.
Some of the important tenets he outlined for success are –
* "While most employers will look for employees who are either on par or just below them on the intelligence and  capability factor, I have always looked for people who are superior to me, knowledge and experience wise. We work as a team, there are no 'bosses' or 'prima donnas' in my business' "
* Be very careful from which Venture capitalists and funding agencies you get your funds from. They should not be interested only in your financial statements and number crunching but share your zeal and your vision for growth.
* Your first customers are the most important contributors to your success story. Pamper them, listen to them and do not let the profit motive be too important in your dealings with them. If you succeed, your success stories will drive your business further and the 'bragging value' these customers will give you will be more valuable than money!
* Look at the overall market and what you are bringing to it in a holistic rather than fragmented way. Are you fulfilling some real need? Or in love with a product that does not have too many practical applications?
These tenets lead Mohan to form Biolmagene – a diagnostic software product that would help pathologists world wide to make their  blood diagnosis faster, more accurate and cheaper. He dreamt of this product without having any knowledge of Biology or medicine! Just saw the need and wanted to fulfill it. There were a lot of hiccups, senior Pathologists rejected the notion outright but younger and newer professionals of the field egged him on.This company became very successful but he had to sell it (Exit, is the word used ) because of the investors decision. It was sold to Roche for $100 million. But he regrets that this company does not market it in India now.
Helping poorer patients of India and other third world countries is what is leading him to form inDX Life Care which will design and make a revolutionary tool that can diagnose at up to twenty diseases ailments from a single drop of blood. His vision for this is – 'Design in the USA and make in India'.
If he succeeds in what he is setting out to do, even poor Indians from remote villages can avail of sophisticated pathological diagnosis without leaving their village.
"Right now, the situation is that in my village in Vidarbha now, my parents must be the only one who have ever had their blood checked for anything. No other villager has ever done this because it entails travelling to the nearest town to avail of a pathology lab. One relative will have to travel with the patient and both will lose one day's livelihood. So they would rather just go to the neighborhood Doctor, and take whatever medicine he prescribes. Thus Indians end up consuming anti biotics unnecessarily that builds up antibiotic resistance and ultimately kills them from a curable infection. "
Asked if this product that he plans to 'make in India' can't be made in Nagpur, he replied candidly "Not at first. This city still lacks the industrial culture and role models. But eventually, definitely!"
He lives in Cupertino California with his wife & 2 kids, has run a Marathon, a Triathlon, an avid trekker (trekked in all 7 continents, including Mt Kailash (Himalayas), Kilimanjaro, Machu Picchu, Mt Blanc and biked around Lake Tahoe CA.