Nagpur News.
Congress MP and aspiring candidate from Nagpur Lok Sabha Constituency Vilas Muttemwar has been gradually going strong against its rival candidates and let his words flow free on Wednesday while airing his views on BJP's PM pick Narendra Modi and the party candidate from Nagpur Nitin Gadkari. Dubbing Modi as sheer liar, Muttemwar also took Gadkari to task saying that he only has the vision to make himself richer by the day.
Muttemwar was addressing a multi party meet at Sai Krupa Mangal Karyalaya here. Besides Congress and NCP parties like PRP, Bahujan Republican Ekta Manch and Lokmanch participated in the meeting.
MP Vilas Muttemwar, Rajendra Mulak, NCCC President Vikas Thakre, Anis Ahmed, Shumukh Mishra, Munna Jaiswal, Kiran Pande, Abha Pande, Atul Kotecha, Vikram Pankule, Senior Leaders and workers of Congress and allies were present on the dais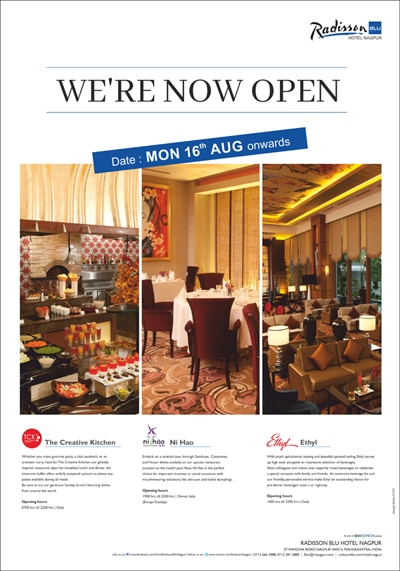 Coming down heavily on Modi, Muttemwar said Modi is a sheer liar and in all his speech he speaks nothing but the lie. He added that BJP only know how to make propaganda of any issue and this is the only thing they can do. "BJP is trying to tarnish the image of Congress by false allegations and trying their best to create wrong impression about Congress among public. However, the people are not fool and they are not going to get trapped in the BJP's lure", attacked Muttemwar.
Talking about Gadkari, Muttemwar said that Gadkari is involved in scams and he has many corruption charges against him. "Gadkari does not have any vision for the development of Nagpur or the country. He only has vision to make himself rich and richer," said Muttemwar.
He exuded confidence that 16th Lok Sabha Elections are certainly going to be against casteist and communal forces. We should recognize danger of communal forces like RSS. Talking about the development work done by the Congress government, he said that Congress backed UPA government has brought Food Security Act and has given legal right to food grains to 83 crore people. Heaping the efforts made by Congress, he said his party has given right to education, schemes like Indira Gandhi Awaas Yojana and Rajeev Gandhi Awaas yojna to the underprivileged so that they can have shelter. These are the efforts of UPA Government and now the people have to decide whether these inexperienced parties like BJP and AAP will lead the country or Congress which have the 55 years of governance, he added.