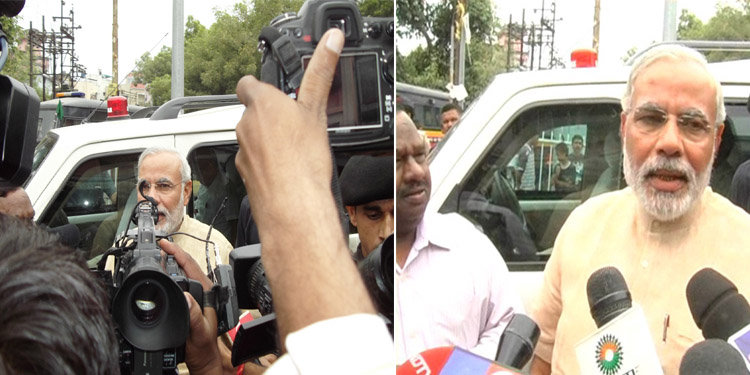 Nagpur News: Gujarat Chief Minister and seniro BJP leader Narendra Modi was meeting the Rashtriya Swayamsevak Sangh (RSS) chief Mohan Bhagwat in Nagpur on Sunday. The meeting came ahead of the Gujarat Assembly elections in December when Modi will be seeking his third consecutive full term.
Sources said that Bhagwat might ask Modi to lead a more inclusive campaign for the state polls by including everyone. Modi left out BJP's prominent Muslim faces and leaders from Bihar from the list of campaigners for the two-phase Gujarat elections that scheduled on December 13 and 17. The results are scheduled to come out on December 20.
Few days ago, veteran journalist-turned-BJP politician Ram Jethmalani said that Narendra Modi should be unanimously chosen as the party's prime ministerial candidate for the next general elections. He also told a news channel that the RSS leadership also felt that Narendra Modi was the best person to become the BJP's prime ministerial candidate for the 2014 polls.
The Gujarat CM, aho arrived here in the morning, will meet Bhagwat and other RSS leaders before returning in the afternoon.