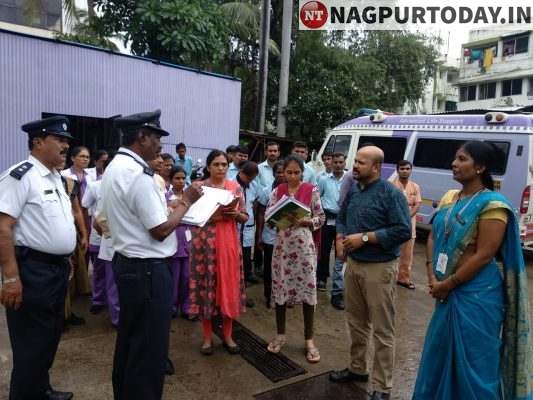 Nagpur: The Fire and Emergency Services Department of Nagpur Municipal Corporation on Tuesday conducted a mock fire and evacuation drill at Care Hospital. The aim of the mock drill was to create awareness among the hospital staff about fire-fighting techniques and the ways to respond swiftly in times of such emergency situation.
During the mock drill, the hospital staff was given training on precautionary measures, how to evacuate patients, and other aspects of safety. The mock drill was organized to check the readiness of the hospital to face any such fire emergency and also to make the staff aware about the Fire Fighting rescue operation.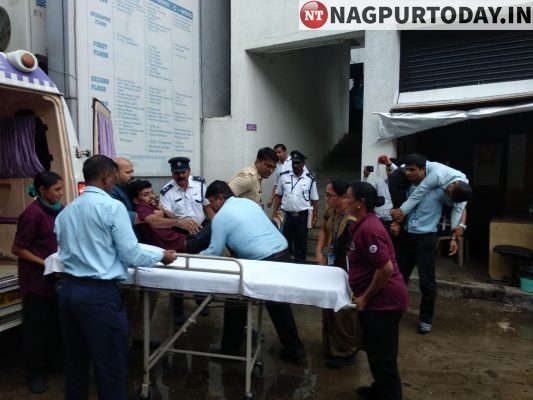 The mock drill was supervised by Chief Fire Officer Rajendra Uchake. The mock drill was conducted by Assistant Fire Station Officers Keshav Sathe and Sunil Raut. Other staff including Tushar Neware, Gopal Tayde, Nikhil Bhalerao presented demonstrations. Present on the occasion were Care Hospital Director Dr Varun Bhargav, Ravikumar Manadia, Administrative Officer Satish Tata, Liaison Officer Deepak Banerjee, Disaster Manager, hospital staff, patients and relatives.