An alliance offering real-time en route bus location with ETA (estimated time of arrival) to the stops beyond timings and fares 
Nagpur: Almost everybody traveling by busses are fed-up with the long waits and uncertainty of the arrival of the Star Bus. Now a fast growing technology-driven transportation mobile app called Zophop is in effect in Nagpur its collaboration with UMTC (Urban Mass Transit Company) for NMC (Nagpur Municipal Corporation) and VNIL (Vansh Nimay Infraprojects Limited) offering real-time en route bus location with ETA (estimated time of arrival) to the stops beyond timings and fares.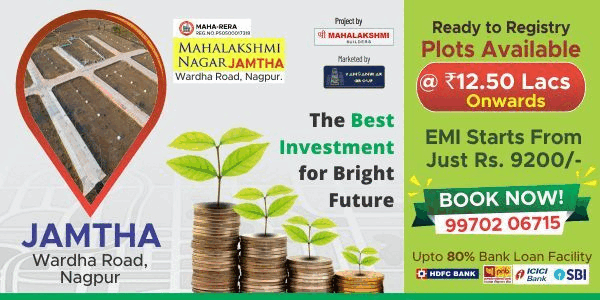 NMC and VNIL are the public transportation service providers to daily commuters in Nagpur. The collaboration is aimed at providing an in-depth information to daily commuters who use the bus for their entire or partial trip in order to support them in making the best decision not only on route options based on time and fare but also on the waiting time for the bus.
Co-founder and Vice-President (Product & Marketing Zophop) Jiyoung Lee said that, Along with the focus in Nagpur on technology driven smart transport solutions, this collaboration will change over 250,000 daily bus commuters' day-to-day bus ride experience completely since now we can provide accurate bus timing, fare, and en route bus location with ETA to the stop on all the bus routes. With the successful evaluation and feedback from the pilot program, we will expand the coverage in greater Nagpur area.
Head of Nagpur Bus Operator, VNIL S. Subramanian said that, "Customer is supreme but dynamics of commercial economy in Urban Bus Transport System have not allowed us much room for customer centric initiatives. The real-time live bus information certainly is a technology driven low cost initiative that offers huge benefit to commuters without any burden on capital investment. 
About NMC, VNIL, and UMTC in Nagpur
Nagpur is taking steps towards development of pan city transport solution, which is sustainable from the financial, economic, and environmental standpoint as well as the common citizens as the fulcrum. While new generation of green transport is in the offing so is the solar powered metro infrastructure, for the present and immediate. Smart technologies that can enable easy access of information to passengers have been key areas that Nagpur has been keen on. The collaborative effort amongst NMC (the enabling institution), VNIL (the bus service provider and
operator), and partners – UMTC and Zophop – as the knowledge and technology provider will drive faster and easier implementation and city-wide improvement.