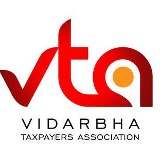 Nagpur News: Ministry of Law and Justice has proposed formation of National Judicial Commission to be headed by the Chief Justice of India and comprising an eminent jurist and Union Law Minister which shall replace prevailing five-judge Collegium system adopted for appointment of Judges of the Supreme Court and High Courts.
Vidarbha Taxpayers Association (VTA) has objected to such proposal of the Government and had sent memorandum to Pranab Mukherjee – President of India, Dr. Manmohan Singh – Prime Minister, Dr. Ashwani Kumar – Minister for Law & Justice and Justice Altamas Kabir – Chief Justice of India, New Delhi appealing to keep politics away from Judiciary by not replacing collegium system by formation of National Judicial Commission.
J. P. Sharma, President of VTA said we think taking advantage of large scale vacancies in higher judiciary; Government has made a key change in draft bill of the proposed National Judicial Commission which seeks to give the executive more say in appointment of Judges. In this proposed move this single body will appoint judges of the Supreme Court and the High Courts and as & when inputs of a Chief Minister will be required for appointment of High Court judges, he will be called to attend the meeting.
Tejinder Singh Renu, Secretary of VTA said, we appreciate the present collegium system, wherein the Executive has no say in appointments as the recommendations of the collegium are final and binding on the government. It is admitted that the vacancies of Judges at various levels is surely worrisome and earliest appointments is highly recommended for fair and timely justice; however proposal of such political interference may result is judiciary loosing its sprite and equality.
Renu said, majority of citizens feel that it is actually the Judiciary and Judicial process which has kept our country on tracks, as Supreme Court and High Court has always intervened as and when they found any policy wrong and can be said as one of the best example of judicial system worldwide and we believe that indulgence of politics and bureaucrats into the system, may harm adversely.
VTA accordingly appealed that Union Government & Ministry of Law and Justice should invite suggestions and objections from public at large before proposing or bring such a constitutional amendment to change prevailing collegium system and prayed to keep politics & bureaucracy out of Judiciary and its practice.