Mine blasting near Chakki Khapa village leaves students, villagers rattled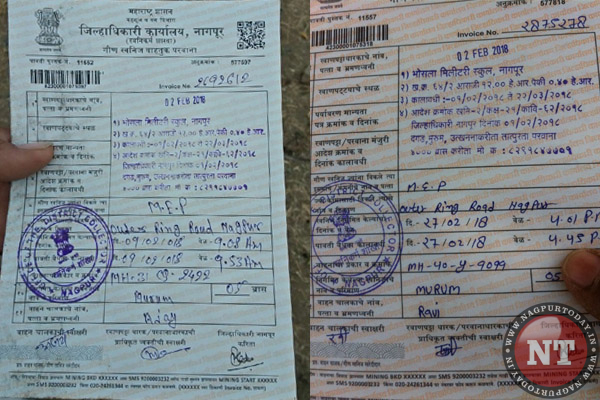 Nagpur: Students of Bhonsala Military School and inhabitants of Chakki Khapa village in Nagpur district must have been feeling rattled by the ground vibrations and air blast produced by blasting being done for mining. In the past 26 days, despite ban, blasting is going on near the school and residential area of the village for excavation of boulders and murrum. The blasting could not have been carried out in the restricted areas without the connivance of the Mining Department, alleged the social activist Vivek Sisodiya.
According to Sisodiya, the concerned department has given permission to the school for excavation of 4000 brass boulder and murrum under the allotted Khasra No. 64/2 area. 12.5 hectare land of this khasra was allotted to the school management by the state government. However, excavation is going on in 40 hectare land. The space is between school and its swimming pool. It is time for exams of Class X and XII. The Class XII exam is going on. But the deafening blasting is creating one problem or another daily.
The ground vibrations and air blast produced by blasting is leaving them rattled. Similarly, the powerful blasting has made life of Chakki Khapa villagers miserable. The excavated boulder and murrum is being transported daily for construction of outer ring road. Around 80 trips are being carried out daily that too without royalty and thus denting government coffers, Sisodiya alleged.