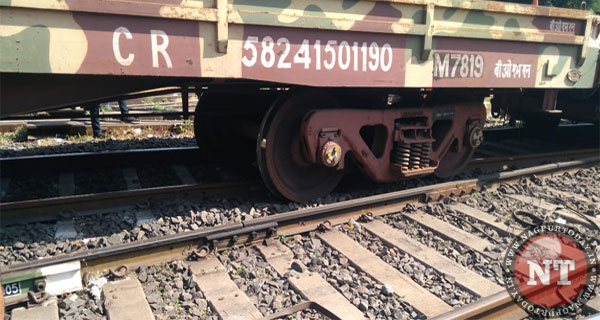 Nagpur: Dozens of trains passing through Nagpur railway station ran out of schedule on Tuesday as a military special goods train carrying arms, ammunitions and other material derailed near railway station.
As the train was about to chug into the railway station platform it ran off the track. However no untoward incident was reported as the train was reportedly moving at slow speed.
The train specially ran for the department of Defence. Meanwhile, the military officers have been alerted about the incident.
Further details are awaited.