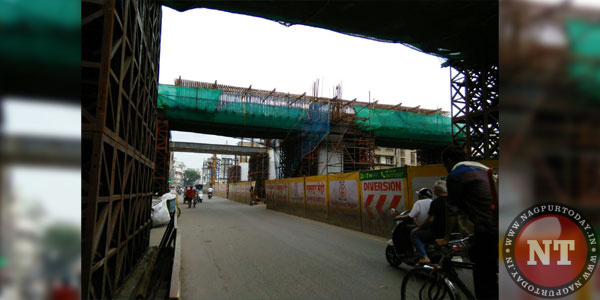 Nagpur: A worker engaged in Metro project was crushed to death as he came under a concrete mixer truck at the under-construction Metro Station near Rahate Colony Square in the wee hours of Wednesday. The worker was sleeping near the truck. When the truck driver started his vehicle and reversed it, the worker came under the wheels and died on the spot around 3.45 am on Wednesday.
Identified as Dukhu Buttu Nayak (25), the deceased was a native of Rugudi, Arsa, district Purulia, West Bengal. Engaged by Nagarjun Construction Company executing the construction work of Metro station, Nayak was sleeping near the concrete mixer truck (MH-40/BG-8137) at the site. The driver, who was unaware that he was sleeping near the truck, pulled out his vehicle and sped away. Co-workers rushed Nayak to Government Medical College & Hospital where the doctors declared him brought dead.
Dhantoli PSI Gole booked the truck driver Chhotu Shivshankar Prasad (35), a native of Jharkhand, under Sections 279, 304(A) of the IPC, read with Sections 134 and 177 of Motor Vehicles Act, and launched a search for him.