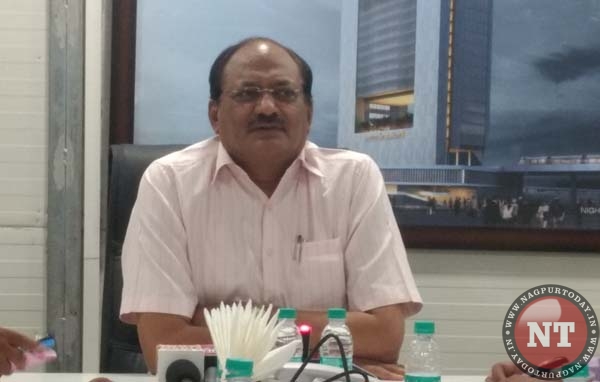 Nagpur: A press meet was assembled by Nagpur Metro Rail project at Metro house on Tuesday, regarding the 'Joy ride to commence soon' where Dr Brijesh Dixit, Managing Director, Maharashtra Metro Rail Corporation Ltd addressed the media.
Dr Dixit informed that the stage is set for the much-awaited 'Joy Ride' as the Maha Metro Nagpur received a green signal in a safety inspection held on April 16, where they received a certificate by commissioner of Metro Rail Safety (CMRS). At the time of trial run, operational requirements of the project were completed. Maha Metro got it's first 5 km stretch safety certificate to launch the operation of Nagpur Metro Rail Project and the Joy ride ceremony will be held till March 2019. He also stated that around 80% of civil work has been completed and by October 2018 the stations of Phase 1 will be ready for use.
He stated that the aim of Nagpur Metro will be to give the first Joy Ride to the children, Senior Citizen, under privileged people, homeless and physically challenged people. We aim at stretching the span of metro in all over the city after which the commercial use of metro will start. He also added that construction of balancing cantilever bridge near Vijay Talkies will commence soon. We will also plan to start phase 2 of the program stretching the work from Sita Buldi to Prajapati Nagar. Special facilities for the passengers have been made inside station and train with installation of CCTV cameras, lift, escalator. We have included a panic button in train and station for the person in distress and stoppage button in case of emergency. A hurdle free entry and exist for physically challenged people in metro has been made.