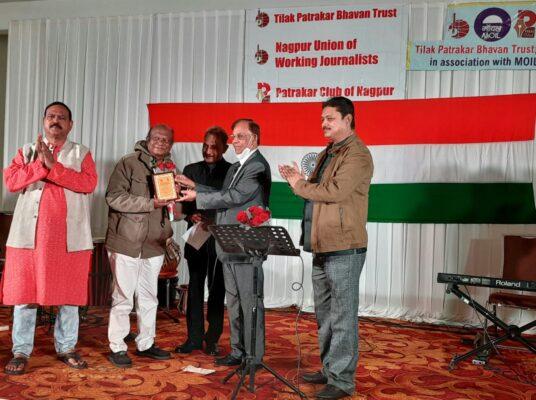 Nagpur: The Nagpur Union of Working Journalists (NUWJ), in association with Tilak Patrakar Bhavan Trust (TPBT) and Nagpur Press Club (NPC) organized a special programme felicitating journalists and their ward here, on the occasion of 73rd Republic Day.
Veteran Journalist S N Vinod graced the occasion as the Chief Guest.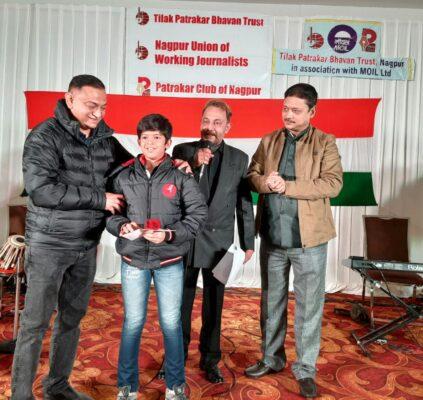 Children's of senior journalists who had achieved remarkable success in academics — Shrushti Shirish Borkar, Hemant Salodkar, Harshita Bipendrakumar Singh, Urvashi Jitendra Sonkamble, Palak Satendra Bharadwaj and Sairaj Suhas Nayse – were felicitated at the hands of dignitaries.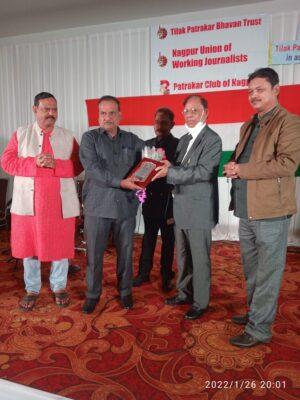 Journalists who scaled new heights in recent times including Prabhakar Dupare, Ram Bhakre, Aanad Mohril and others were also conferred with an award.
Pradeepkumar Maitra, President, TPBT, Shirish Borkar, President, NUWJ, Brahmashankar Tripathi, General Secretary, NUWJ and others were prominently present on this occasion.