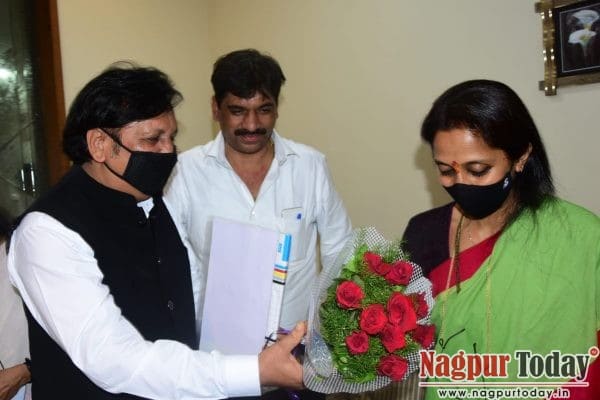 Nagpur: President, Secretary along with members of District Bar Association (DBA), Nagpur met and submitted a requisition to Supriya Sule Madam, Member of Parliament from NCP to press their demand for recreational space in and around civil lines area of Nagpur, near to District and High Court buildings so as to form a club that may serve the recreational need of legal fraternity together with providing platform for exchange of legal knowledge / expertise, social, cultural events, workshops to make all lawyer future ready along with providing futuristic opportunities.
Supriya Sule, MP has assured the delegation of her cooperation in allotment of government bungalow for operation of club for legal fraternity very soon.
Prominently present in the delegation were President of DBA Kamal Satuja, Secretary of DBA Nitin Deshmukh, Member Advocates of DBA Adv. Vinod Khobre, Adv. Shabana Khan, Adv. Shrikant wandre and Adv. Umashankar Agrawal.