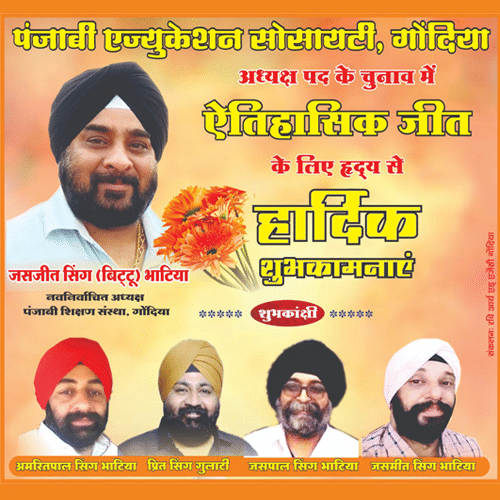 Do you like to know everything that's buzzing in Nagpur? Like our page to stay updated!
Riding the wave of Indian mythology-based novels making it big, we have an author based in Nagpur who has recently made it big and resulted in everyone sitting up and taking notice. Author Shreyas Bhave is the man behind The Prince Of Patliputra – the first book in his ambitious Ashoka trilogy. Covering the empire of the great Ashoka, the book will take you back in time to the famous Mauryan empire.
While the first book revolves around the military exploits of the the great king, the narrative is tight, fabulously detailed and gritty. There is so much complexity in Indian mythology and Shreyas will make sure you're not able to keep this book down. Trace the emperor's journey as he becomes Samrat Ashok – the version that India has learnt to love.
The Mauryan empire saw tales of deceit, planning and immense rivalries. From the legendary figures of Chanakya and Radhagupta to Chandragupta and Ashoka, learn more about their motivations and ploys.The Prince Of Patliputra is full of twists and turns and a refreshing history lesson at the same time!
When we asked Shreyas what got him writing the book, he said – 'When anybody asks me, 'what do you mean by your genre Historical Thriller?' I tell them this.
My book is not just history. It is a tale of Samrat Ashoka and his times and his struggles. It is a result of a legacy almost two thousand years old. It is inspired by the symbol that flies proudly on our national flag, and the concept of a unified, secular, benevolent empire that was born in that time period.
Nor is it just a thriller. It is as much a philosophical treatise as it is a dramatic story. It will race the readers mind just as much as it races the reader's heart.
I wish that this book is just a beginning in bringing out the rich, dark and most importantly grey stories that have been lying only in our school history books for much too long.'
Well, we definitely can't wait to get through the entire trilogy and wish the author all the best!
With a beyond-impressive 4.1 rating on Goodreads, he has definitely captured the imaginations of a lot of readers. And if you haven't read it yet, it's about time. History awaits! Go read this fabulous debut book by Shreyas Bhave!
URL – https://www.amazon.in/Prince-Patliputra-Shreyas-Bhave-ebook/dp/B019MK52RO?ie=UTF8&btkr=1&redirect=true&ref_=dp-kindle-redirect