Nagpur: When Rajneesh Gurbani woke up on Thursday, Vidarbha were on the cusp of history. The Ranji Trophy team needed just three wickets to book a place in the final of India's premier domestic tournament for the first time ever. Facing them was a Karnataka side that had lost nothing in the lead-up to this juncture.
Gurbani, who had scalped four wickets up to that point, was not only up to the task, but walked away from the game as the team's match-winner with career-best innings figures of 7/68.
"Bowling in the right areas," Gurbani keeps repeating, while explaining what led to his 12-wicket match haul that gave Vidarbha the tense five-run win on a dramatic Thursday morning at the Eden Gardens in Kolkata.
"As a bowler, one does not think about the batsman. One needs to focus on their own bowling. I have followed this approach and it has always worked for me. On Thursday, it came good again," Rajneesh added.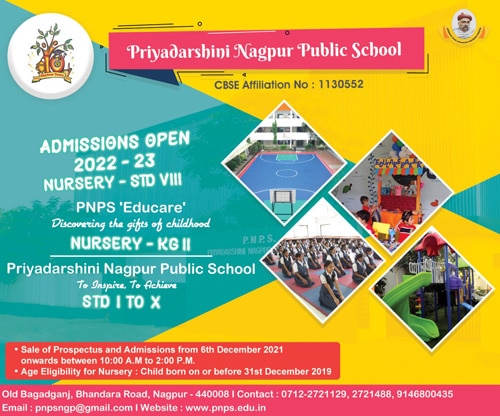 Born in Nagpur, Rajneesh spent his formative years in Mumbai. He first took up the game while studying at St Mary's school in the city's Byculla area. He represented his school in the prestigious Giles Shield cricket tournament, showing promise as a cricketer early on.
He soon made Nagpur his base after his father, who is a civil servant, was transferred. His craze for cricket, though, did not die down after he moved cities. He joined the local Ambedkar club and began playing the sport that he loved at the higher level.
Studied approach
Academics, though, were an integral part of the Gurbani household. His mother, who is a principal at a local school in Nagpur, ensured that her two sons never missed any lessons. While his younger brother went onto study at IIT Kharagpur, Rajneesh always showed more astuteness in reading the 22 yards.
Despite the passion for cricket, Gurbani completed his graduation in civil engineering before diving head-on into the world of professional cricket. While doing so, he also dabbled in badminton and represented his college in the sport. Football was also a pass-time despite the cramped schedule.
"Many people will praise their parents for making them the person who they are today," said Gurbani. "My story is not too different.
"With cricket practice, not only would I miss classes, I sometimes would even miss the tuitions later. My mother took up the job to teach me in school, while my father, who is also a civil engineer, would teach me the concepts in college.
"If not for them, I would have had to let go of either my studies or the sport," added Gurbani.
Matching highly competitive cricketers is no mean feat. Gurbani, though, banks on the studied approach and discipline he has earned over the years while juggling cricket training and studying to become an engineer.
"It wasn't easy, but nothing ever is in life if you want to achieve something special," said the 24-year-old.
Nervy day
"I was quite nervous all throughout the night, first woke up at 12.30 am and thought it was 6 am. Again I woke up at 4.30 am and couldn't sleep any more, got up at 5 am and got ready by 6 am. We were determined to reach the finals this year after having lost in the quarter-finals twice," said Gurbani.
"Having not reached a final in our history was a fact that was playing in all the players' heads. To come so close and not crossing the line, would have been even worse.
"Coach Chandrakant Pandit gave us a pep talk that really helped calm my nerves," Gurbani added.
The young pacer heaped praise on Pandit and bowling coach Subroto Banerjee for giving the team guidance during season.
"I got quite emotional after getting the final wicket and [when I] saw Chandu [Pandit] Sir's reaction tears came into my eyes. We have been following the same routine from the first match we played in the league stage against Punjab till today," Gurbani, who had a match haul of 12 wickets, said.
"While Chandu sir has been helping us form strategies for the game, Subroto sir, who is also a pacer, helped me fine tune my technique. They joined us at the start of the season and the journey has been quite fulfilling so far."
Asked whether celebrations were in full swing, Rajneesh answered in the negative.
"We will celebrate once we lift the trophy. We had a lot of joy after clinching the win. It was a tight game and mentally very draining," he said.
"The real celebrations will come after we cross the final hurdle. We have come too close now, we'll rest only when the job is done," he added.