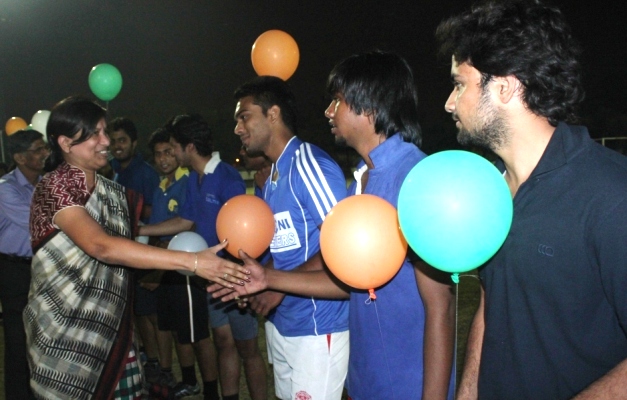 Nagpur Today.
As a part of the annual fest of GH Raisoni College of Engineering, the intra collegiate sports meet 'Antaragini and Technorion' was inaugurated on Saturday at the University Ground. The meet was inaugurated by Principal, GHRCE Dr Preeti Bajaj in the presence of chief guest —— and Prof Dali.
The final rounds of sports like Volleyball, Football, Badminton, Kabbadi, and Cricket between various Raisoni Teams commenced.
The winning titles of the entertaining volleyball match between the ETC and Mechanical Departments of Engineering was grabbed by the ETC Dept. team. Simultaneously, the spectators witnessed much enthusiasm in the Basketball match between the Civil Vs Mechanical Departments of Engg, wherein team of Civil Dept grabbed the 1st position.
In Kabbaddi, the ETC Dept stood winners, whereas in Badminton, the CSE Dept from girls and Mechanical Dept from boys grabbed the 1st positions. The football match was energy-packed when CSE Dept Vs Mechanical Dept played, in which Mechanical department won.
Cricket match finals shall took place on Sunday at University Ground.