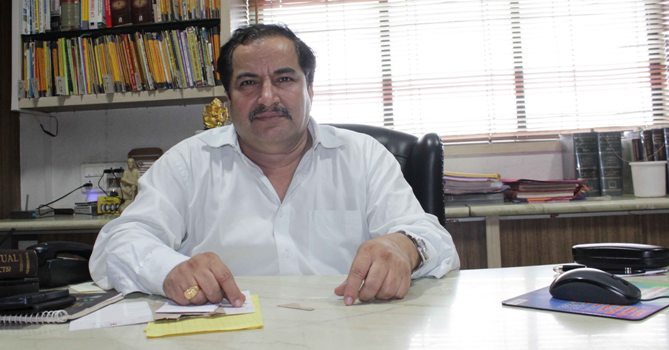 Nagpur News.
A specific section under court of law has been the talking point now a days in Nagpur, thanks to the two events of distinct nature summing up the similar issue. The much talked about Prince Tuli and his estranged Yukta Mookhey's court fight involved a lot more about section 498 A. Similarly, an event has been conducted at Pench Tiger Resort where the like-minded men met to voice their concern over the misuse of this particular section.
Nagpur Today got Nagpur's top notch advocate Shyam Dewani to discuss about the section 498 and how it can be put to good use for protecting women's rights and how it is often used as an effective tool by the women and her parents intending to settle scores with their in-laws.
However while discussing, Dewani chose to abide by the provisions of not speaking anything about the matter which is subjudice.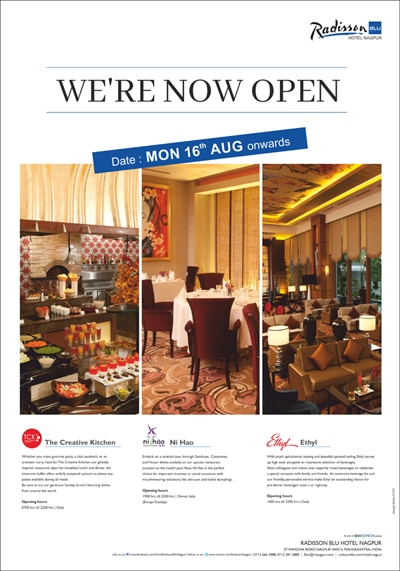 Nagpur Today : What are the provisions of section 498?
Shyam Dewani : It amounts to cruelty against woman. The provision under law came into effect in December, 1983 which accounts for cruelty under two heads. Section 498 defines cruelty as any willful conduct of harassment which causes injury to the woman, or resulting in her suicide. It also calls for harassment for extracting money or articles. In either of the cases, section 498 is applied along with 306 and other sections. It also allows the law to presume that the victim's husband and her in-laws might have aggravated the matter to such an extent that it prompted the women to take such a drastic step. This presumption is applied up to the seven years of marriage.
Nagpur Today : Do you feel that section 498 is often misused and used against the men by the desperate ladies?
Shyam Dewani : While on one hand this section holds good for protecting the women's rights in gory situation like dowry harassment and domestic violence but at the same point it also cannot be denied that this section is often misused as is evident from most of such cases. In fact such cases are increasing now a days.
Nagpur Today : Have you witnessed any such case where section 498 is found to have been misused by the court of law?
Shyam Dewani : Yes, there are few cases where the court learnt at the end that complaint lodged against the in-laws were not true. Actually the verdict is given according to the circumstances associated with the event. Sometimes benefit of doubt is granted to the actual culprit for the lack of evidence. But it's misuse is equally a persistent fact. In one such case, a reputed industrialist of Nagpur whose daughter died at her in-laws' place and he lodged complaint against her in-laws. Eventually some circumstantial evidences generated which went in favor of the in-laws. Finally the court acquitted them.
Nagpur Today : Is there any provision for legal action against those who found to have lodge false complaints?
Shyam Dewani : Yes there is section 211 clubbed with few other sections that calls for malicious prosecution against such people who misuse the provisions of 498 for false purpose. Section 211 calls for action against those who with an intention of causing injury or any personal harm lodge complaints, knowing that it has no case just or on lawful ground.
Nagpur Today : Are there any checks for its misuse?
Shyam Dewani : There are check points where any probable misuse of 498 is monitored both at the levels of Government of India and Maharashtra Government. But whenever the section applies on any influential person it fails to abide by the checks. This generally goes against the interest of parties against whom the case under this section has been registered. The presumption goes strong in such cases but necessary checks need to be followed.
Nagpur Today : If any woman lodges complaint then does the presumption under 498 provides for direct action without any mediation?
Shyam Dewani : Before any action is initiated against the people in question, there is a provision of mediation center which is at the police stations, courts and other offices. It involves lawyers, social workers and both the parties. The opponents are made to sit down for discussion and efforts are made to sort out the case. Mediation is certainly an effective measure to eliminate these offences. In most of the cases, the action is directly taken on the basis of presumption but mediation should be taken into consideration. There was a big family from Delhi who lodged the complaint against in-laws of their daughter. Initially they were reluctant to come over for mediation but later they relented. The case was resolved without going to court. Such a practice should be encouraged for the larger interest of society.
–       As told to Nagpur Today