Nagpur News: The controversial builder Kishore Rai is again in news, of course, for the wrong reasons again, following letting him scot-free by the NMC Administration and the Ruling Party. The builder Kishore Rai, "blessed" by the NMC, is on building spree and constructing buildings after buildings keeping the laid down rules and regulations at bay. This illegal aspect is robbing the NMC of revenue in lakhs every year. And most inconveniently, the flat-owners are being denied the basic amenities on a regular basis.
The Mayor Anil Sole, on August 20, finally took the serious note of the nefarious designs of Kishore Rai and ordered the Chief of NMC's Water Resources Department Azizur Rahman to see whether the legal water connections exist in all the flat schemes and business complexes built by Kishore Rai. If there are no legal water connections, then initiate proper and tough action against the builder but without putting the residents, who are common citizens, into any sort of trouble. If the water connections are illegal, ask the residents or the builder to deposit the required amounts to make them legal, and that too without cutting off the water supply.
Kishore Rai is a "special" kind of builder as not a single complex he has built is updated with the Property Tax apart from no legal arrangement for drinking water in any of the schemes. Similarly, there are no fire protection equipments. The builder is starving the NMC of much needed revenue in big magnitude every year. Even if the NMC by mistake initiates any action, the builder straightway directs his fingers to the residents to recover whatever amounts and escapes the net. The NMC Administration then turns their sights towards the residents and harass them for recovery of the specific amounts. This way, both are in troubled waters. NMC loses revenue and the residents the basic amenities. The builder Rai has never applied for a Completion Certificate. For this very reason, the Nagpur Improvement Trust is very generous towards the builder.
However, doubts are being raised whether the Mayor's order would be implemented in 100 per cent. There is possibility that the Chief of Water Resources Department Rehman would inspect the Rajat Heights on Koradi Road built by Kishore Rai and cut off the illegal water supply instead of inspecting all the flat schemes and business complexes. Rehman should issue a notice to Kishore Rai forcing him to take the legal drinking water connections in all the buildings and recover a heavy fine for the past illegal actions.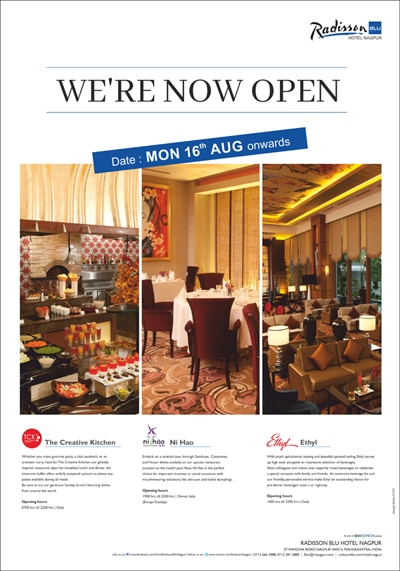 But only the strong muscled NMC Administration and the Ruling Party could only tame the builder like Rai. However, both are only interested in harassing the common citizens, and protecting the "special class" of people.
Related News: builder-in-connivance-with-some-nit-bosses-cheat-rob-rajat-height-owners-on-koradi-rd
NMC boss orders survey of Kishore Rai's Rajat Height flat scheme