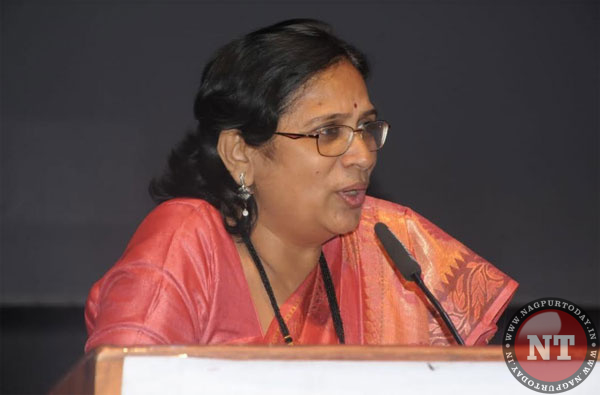 NAGPUR: Directing officer to take strict preventive measures to prevent the spread of dengue in the city, Mayor Nanda Jichkar said that the Nagpur Municipal Corporation (NMC) was receiving large number of complaints every day about dengue cases and officers should take immediate actions on the matters brought to notice by corporators. She also ordered continuous spraying of pesticides and fogging across the city.
The Mayor had called an urgent meeting on Thursday at NMC's Dr Punjabrao Deshmukh Smruti Sabhagruh to address the issues related to spread of dengue. Jichkar warned the officers that any negligence will not be tolerated in this matter.
Deputy Mayor Deepraj Pardikar, deputy leader of ruling party Varsha Thakre, former Mayor and corporator Praveen Datake, health committee chairman Manoj Chaple, senior corporator Sunil Agrawal, additional commissioner Ravindra Thakre, Ram Joshi, Aziz Sheikh, health officers Dr Pradeep Dasarkar and Dr Anil Chivhane, and assistant commissioners of all zones of NMC were present in the meeting.
The Mayor reviewed zone-wise availability of workers in health department, whether pesticides are sprayed on daily basis, whether dengue larvae were found in any areas and how many houses were checked.
She also pointed out that she had cited dirty water and filth at Babhulvan area, where construction of water tank was going on. She directed officers to fill the pits in the area. She also said that the residents were complaining of some pharma company. She asked as how a pharma company was operating in residential area and directed officers to submit a report on it.
69 patients found positive
A total of 921 suspected patients of dengue were found in all 10 zones of the NMC. Of them, 69 were found positive. This was established on the basis of reports from 265 hospitals and 95 pathology labs in the city. Jayshree Thote informed that NMC's health department visited houses of all those patients and took preventive action after inspecting the houses.
Additional staff for dengue prevention
The Mayor collected zone-wise information of availability of workers in the health department and asked Health Office Dr Pradeep Dasarkar to provide additional workers so that preventive measures against the spread of dengue could be taken immediately.
Publish names of erring residents
The NMC conducts various awareness programs regularly but still people show no seriousness towards it. Therefore, if dengue larvae are found at any residence, publish of the names of such negligent residents in newspapers, the Mayor directed the officers.