Nagpur: NCP corporator Duneshwar Pethe has alleged that current mayor- Nanda Jichkar has been purposefully overlooking the projects of public interest and instead, is trying to implement the works beneficial for her personal interests as her tenure is about to conclude soon. He has also alleged that although, the mayor had given an opportunity to the public to advice and appeal for public interest demands, she has never seriously considered those demands.
As is added to the allegations made by Pethe, Jichkar appears to be a 'dummy' mayor with actual decisions being taken by some other official on her behalf. Opposing the ongoing scenario, Pethe, along with NCP's Itkelwar and other supporters, have submitted a memorandum to the mayor, raising demand for considering the following:
Officials remain at ease on fatal diseases like Swine Flu:
Pethe informed that piled up garbage, clogged drains, water logging and pollution are contributing in spread of various diseases among the masses, especially in those areas of Nagpur where garbage disposal has not been done in several years. He has even claimed that NMC, Health department and the mayor were updated about this anarchy but no action has been taken. However, Jichkar has assured to act upon it in next eight days.
NHUM or RCH centres must be started in Bhandewadi:
"There were RCH centres in ward 23 which were shut down on the orders of state government. The ward is residence of a large number of slum dwellers. The dumping yard established just nearby poses health threats to them", said Pethe to which he added that NMC administration must take apt steps at the earliest to eradicate this issue. He has also demanded that criminal proceedings must be done against the officials who have been ignorant about judicious use equipments in the closed RCH centres.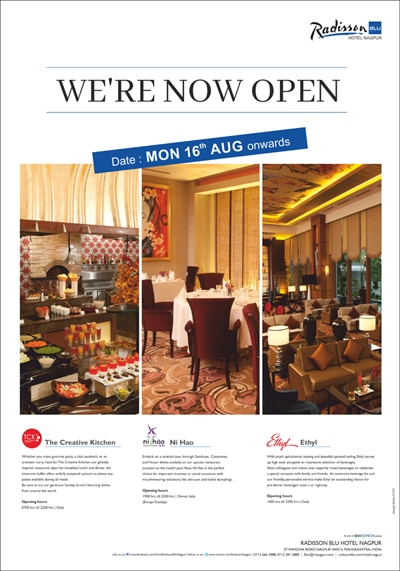 NMC's neglect has made passage through Metro construction sites difficult:
According to allegations made in the memorandum, NMC is not being watchful in the ongoing constructions of metro in major part of Nagpur which is leading to many serious, not-so-serious road accidents in the city. The city Municipal Corporation enjoys a share of 5 percent in the metro project. It is being estimated that NMC, by now, must have given 10 percent of the total cost spent on metro till now. Pethe claims that in spite of having a share in the metro's cost as well as profit, Mayor claims that the project does not belong to NMC. When the members of the opposing committee tried to discuss the issue with Jichkar, she asked them protest in front of Metro Office. It is to be recalled that due to narrowing of roads because of construction work, many accidents have been witnessed in the city posing a threat to security of commuters.
Residents of Vyanktesh Nagar lie under threat of Health Hazard:
Pethe has stated that a society was approved by NMC under 'Gharkul Yojana' of NIT where around 2000 people reside. In the buildinds, double basements were constructed of which one had been dumped with construction materials. The dumping is now leading to water logging and breeding of mosquitoes and other insects. The residents are now living under constant fear of health hazards and numerous pleas made by them are left unheard and unacted upon.
DIMTS tricking people in the name of Employment:
Duneshwar Pethe has blamed that NMC is conning the young unemployed population of Nagpur in the name of providing employment opportunities to them. Around 300 buses are in transit in the city under Delhi Integrated Multi-Modal Transit System which requires 600 conductors in it's to and fro commute. However, DIMTS has kept around 1200 employment seekers on stand-by for the job. Only 600 are given duties every day and the rest are left unemployed for a day. The stand-by candidates, thus, remain employed for only half of a month.