Nagpur: "Safe and Nutritious Food at school" (SNF@school) is a nationwide movement promoted by FSSAI to educate school children about safe and nutritious food in a fun and interactive way" said Dr. Pratima Shastri, Coordinator for SNF@school campaign recently conducted in Nagpur city.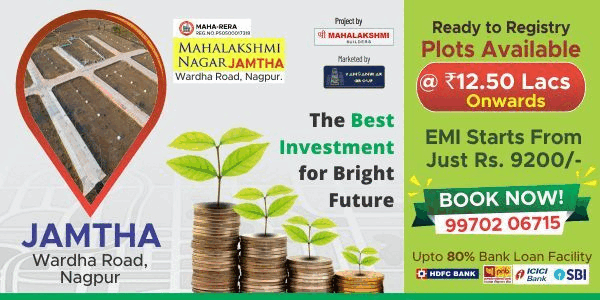 The programme was organised by Ashadeep, Centre of Apanga, Mahila-Bal Vikas Sanstha, in collaboration with Lebournet India Pune, recently. Activity was conducted at 10 different Marathi and English medium schools of Nagpur reaching out to around 1600 middle school students.
"Children are powerful change agents. Messages delivered to and through children have the potential to usher in behaviour change and a culture of safe and wholesome food. Project SNF@school is based on a three-pronged approach, at the school, state and national level, through curricular or co-curricular activities. At school level, the culture of food safety & nutrition is expected to be promoted through Health and Wellness Coordinators and Health Teams, which include representatives from teachers, students , parents , NGOs and subject experts," Pratima Shastri said.
The hour long session consisted of a short skit with characters of Master and Miss Sehat, the official mascots of this campaign, interacting with Rohan and Ria (the students), to promote awareness about the ill effects of unhygienic and junk food; and the importance of balanced diet. It also introduced the concept of fortification to the students. This was followed by a catchy video on balanced diet, with a song "Khoob Badhenge Hum", which was spontaneously picked up by the audience. The session was summed up by diet consultant Meghana Pandit, who interacted with the students and teachers.
The pamphlets containing message for "Safe and Nutritious Food" including the song "Khoob Badhenge Hum" penned by Ashadeep, and Pink book promoted by FSSAI and printed by Marico industries were distributed to the students as take home message . The skit was presented by Royal Entertainment Group. Schools appreciated the approach, and students were enthusiastic to follow the advice given by Master Sehat and Miss Sehat; and to share the information with their friends.
The project was sponsored by Marico Industries Ltd., Mumbai, reaching out to 2000 middle school students in 10 schools of Nagpur. Ashadeep members Anjali Joshi, Alka Deshpande, Aparna Kulkarni, Rekha Parkhi, Anagha Naseri, Hemali Deshpande, Arati Sant and Supriya Kekatpure helped for the success of programme.