Nagpur: A mess created by Market Department of Nagpur Municipal Corporation (NMC) over renewal and transfer of market leases has come to the fore. The Market Department, which has announced holding of a special camp on Sunday (July 17) for renewal and transfer of market leases, owns open spaces, ottas (platforms) and shops and had leased them out for 11-month period 20-25 years ago. However, surprisingly, except a few lease holders, the lease period of majority was not renewed for various reasons including political pressures. Now, after years of dozing, the special camp is being held on Sunday by the Market Department for renewal and transfer of leases of its 1419 open spaces, 834 ottas and 2485 shops.
However, the goal of completing the process in one day is nothing but laughable, to say the least. When the Chairman of Tax Committee Girish Deshmukh and Head of Tax Department Milind Meshram were posed with a pointed question as to why punitive actions such as slapping of penalty, seizer and auction of spaces of lease holders were not initiated after the end of 11-month lease period, they first tried to avoid an answer and then resorted to misleading tactics. When the two officials were asked to come out clean with perfect figures, both of them fumbled. Deshmukh and Meshram laughed away another question as to why no action was initiated against the irresponsible and guilty officials who put the NMC in financial loss since the past 20-25 years.
Now, according to new rules and regulations drafted by the NMC, the open spaces, ottas and shops of those who fail to renew lease period will be seized, auctioned and the pending amount will be recovered with interest. After renewal, the rent/lease charges will increase fivefold as compared to present rent/lease charges.
The Market Department of NMC has decided to give unique identity (ID) to each lease-holder having lease for shop/otta/open space in NMC's markets in the city. This is being done to streamline monitoring of these leases. Once the unique ID is issued to a lease-holder, he/she will have to pay the user charges at the bank counter directly. The move will reduce the burden on Market Department's dwindling work-force. At present, Market Department has sanctioned staff strength of 84. However, in the draft staffing pattern being prepared, the strength has been reduced by 55. With the unique ID being issued to lease-holders, the department will be able to function well despite reduction in field-level staff.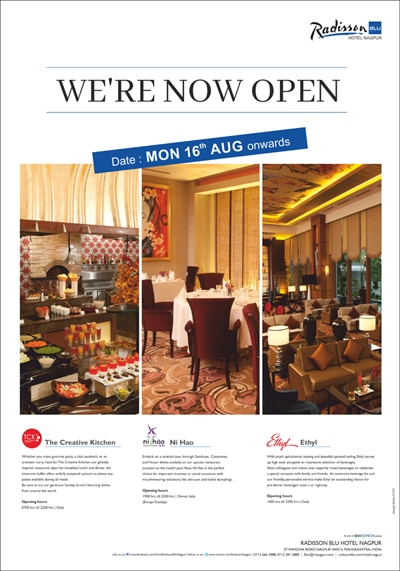 Penalty:
The proposal to recover market charges on the basis of ready-reckoner rates has a provision to slap two percent penalty per month on the defaulters. Those who failed to renew their licenses will be served notices under Section 81(B) of Maharashtra Municipal Corporations Act and thereafter one month after, the shops will get vacated. At present the Market Department has 84 personnel but the NMC administration plans to reduce it to half.
Zone-wise number of NMC market spaces given on temporary lease:
Dharampeth Zone           75 shops              52 ottas                142 open spaces
Hanuman Nagar Zone    95 shops              17 ottas                3 open spaces
Dhantoli Zone                   769                       217                         373
Gandhibagh                       396                       172                         393
Satranjipura                      97                          03                           51
Lakadganj                          232                        77                           283
Ashinagar                           12                          36                           120
Mangalwari                       779                        55                            84
– Rajeev Ranjan Kushwaha ( rajeev.nagpurtoday@gmail.com )