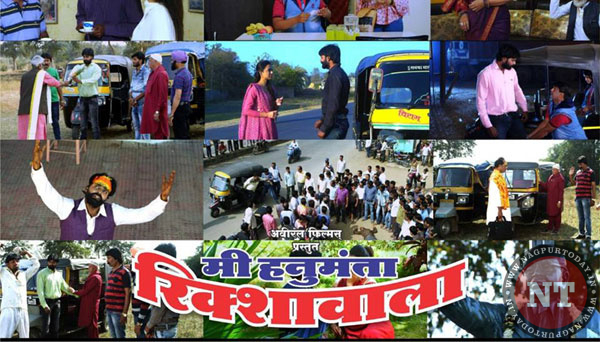 Nagpur: Having several of milestones under its wings, Vidarbha has been also progressive in film making. The local artists here are getting an opportunity to show their talents, with this art evolving of the wider atmosphere of the cinema.
However, Diwali would be more special this year for the movie lovers of Vidarbha as the big budget Marathi movie 'Me Hanumanta Rikshawala' is all set to hit the theaters across the Maharashtra. What makes this movie special is, entire cast and crew of this film belong to Vidarbha itself.
Along with the location the movie captures Vidarbha's culture, places with natural beauty which will be surely depicted first time on silver screen.
The film's writer-director Hamid Patel himself is himself from Gondia. He says that except for the technique, nothing was used outside of Vidarbha. The protagonist cast in the film, Chiranjeev is of Naxal-affected district, Gadchiroli. The lyricist of the film, Salim Akhtar, Shashi Tiwari are from Tasangaon village in Gondia district, Qawwal Shyamrao of Tasgaon gave his voice in the film as well. Rajesh Bisen composed the music.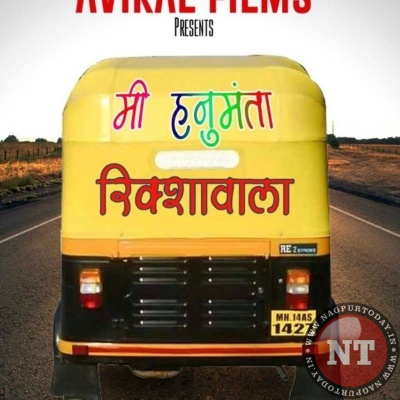 Vinodkumar Jaiswal is the producer of this film. The movie is
made with the production house Aviral Film Production, founded by Jaiswal
himself. He mentioned that he had thought that his first film would be made in Marathi.
The film revolves around an honest rickshaw driver (Hanumanta) and his sister Geeta. Geeta works in petrol pump to help her brother. Meanwhile a corrupt politician enters in their life creating chaos. Along with this conflict, the movie touches many chords of the society.