Manoj Kumar Vs Shahrukh Khan = 100 cr.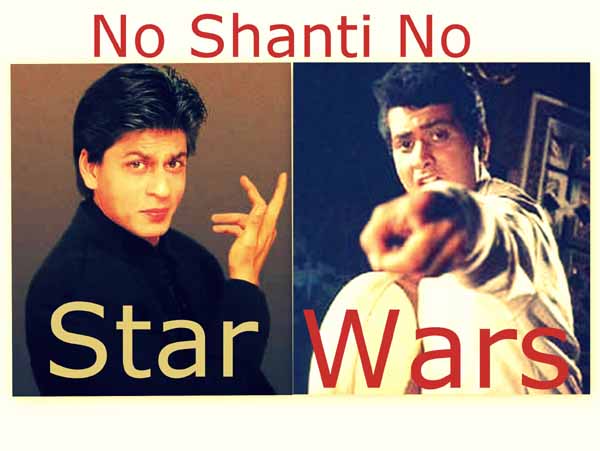 This time its Star Vs Star, Veteran actor Manoj Kumar will file a law suit against Shah Rukh Khan and Eros International, producers of 2007 hit 'Om Shanti Om', and seek damages to the tune of Rs 100 crore for releasing the film in Japan without removing certain scenes apparently lampooning him.
On asking about this to Manoj Kumar he said "The film was released in Japan without deleting those scenes. I had forgiven them twice but not this time. They have disrespected me. They also face contempt of court as in 2008 the court had asked them to forever and from all prints and broadcast material, delete those scenes and would file civil and criminal proceedings against the producers (Shah Rukh Khan and Eros International) tomorrow for seeking damages to the tune of Rs 100 crore for showing 'Om Shanti Om' in Japan without removing objectionable scenes as ordered by Mumbai civil court in 2008",
The veteran actor was upset with the spoof on him and had got a court order asking the objectionable scenes to be deleted before the satellite screening. Eros International did not respond to calls, but this time the Bharat will not stop.
For more to know on this fight.
Stay tuned!!!!
: Yash Raj Trivedi