Man crushed to death under truck at Tukdoji Chowk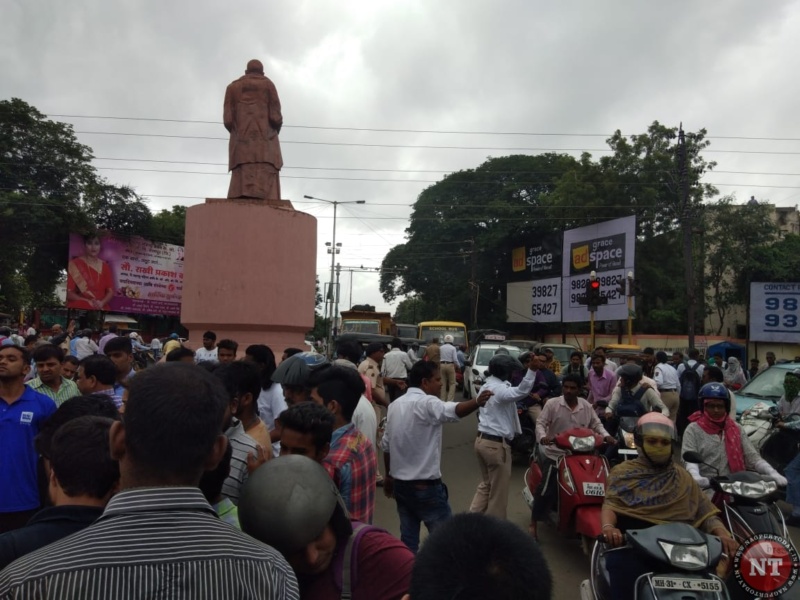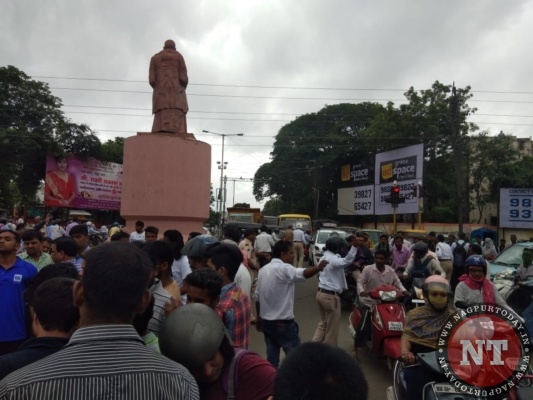 Nagpur : A middle-aged man lost his life after his two-wheeler was hit and he was ran over by a truck at Tukdoji Chowk on Wednesday morning. The deceased, identified as Vinayak Natthuji Kadu, died on the spot. Police have arrested the truck driver and registered a case.
The passersby expressed surprise as how the truck carrying sand was playing in the city limits at that time. Moreover, no traffic police was present on duty at the square. However, four station incharges and around 50 policemen reached the spot after the accident.
Eye-witness informed that the truck (MH31-CB9149) was coming from Manewada Chowk. When the signal turned green, the truck moved towards Chhota Tajbagh. At the same time, Vinayak Kadu was coming from Ajni on his two-wheeler. He reportedly got scared to see the truck in front of him and applied brakes, due to which his vehicle fell and he was crushed under the rear wheels of the truck.