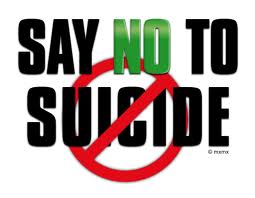 Nagpur News : A middle-aged man consumed poison and killed himself after continuous mental harassment from his daughter's in-laws on Thursday. Netramji Gore arranged marriage of his daughter Mamta a few years ago with Amit Suresh Gupte, a resident of Plot No. 130, Fulora shop, near TV showroom, Ram Nagar. After marriage, Amit Gupte, his mother Pratibha Gupte started harassing Mamta for want of money.
Mamta narrated the whole incidence to her parents. They fulfilled many of the demands but greedy Mamta's in-laws still asked for more money. They beat up Mamta black and blue and asked her to get money from her parents. Her in-law also harassed her parents for money.
A few days ago, Mamta went to her parents place and told them that her in-laws were demanding Rs 2 lakh more. Her father Netramji was tensed with this. He could not handle more harassment and consumed poison at his residence.
He left a suicide note blaming Amit Gupte, Pratibha Gupte and one Nikhil Dixit for his suicide.
On the complaint of Kamla Netramji Gore (60), wife of Netramji lodged a complaint against Mamta's in-laws for abetting him to commit suicide. PSI Shende booked them and registered an offence under Sections 306, 498 (a) and 34 of the IPC, informed PSI Ahirkar.