Sonegaon Lake Murder case: Man booked for daughter's murder, sent to jail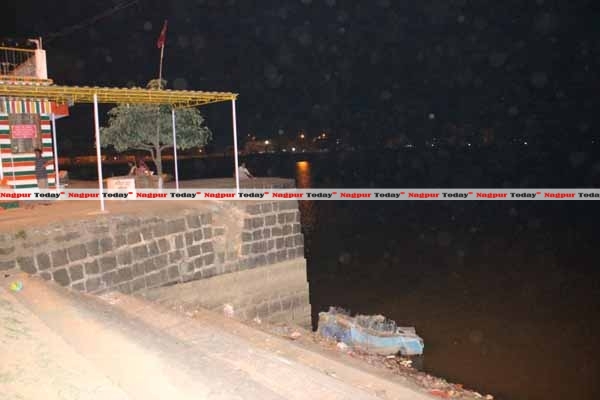 Nagpur Today.
Rajesh Mahajan, who had thrown his two minor daughters into Sonegaon Lake, was booked for murder after his 4-year-old daughter succumbed on Wednesday. He has been sent to magisterial custody.
On March 19, Mahajan, a resident of Somalwada, had thrown his daughter, Janvi, 4 and Vaishali, 8 into Sonegaon Lake. The girls were saved by local youths and even rushed to nearby private hospital. Janvi was declared dead while undergoing treatment on Wednesday.
Sonegaon police had earlier booked Mahajan for attempt to murder. He was granted police custody till Monday.
However, during interrogation, Mahajan stated to police that he has undergone two major operations in last six months and thus was mentally disturbed that forced him to take the extreme decision. Mahajan worked as a supervisor at a private company in MIDC area.