Nagpur: A city-based IT engineer, accused of duping at least 5-6 businessmen in Nagpur and Hyderabad of over Rs2 crore over the last few months, was arrested on Wednesday. He was nabbed right outside Bajaj Nagar police station by Ganeshpeth police personnel, minutes after he presented interim bail granted by a court for an offence registered at the former police station.
The accused, Girish Wadwekar, was remanded to police custody for five days by a court in the case registered at Ganeshpeth police station.
Interestingly, a senior police official is learnt to have conveyed a message from an influential political leader to the victims, that all the money would be repaid within a week if they withdraw their complaints. Some of his victims have even declared bankruptcy, and given up hope of recovering their money, due to the fraudster's strong connections with a right wing organization.
A founder of Moksha Group, and having more than 17 years of experience in IT and Information Technology Enabled Services (ITES), Wadwekar was consultant of American Logistic Marketing Ltd and also COO of Voiz Serve InfoTech. He would approach high profile businessman via LinkedIn with business proposals. Some victims came into contact with him through common friends, who could also be his accomplices.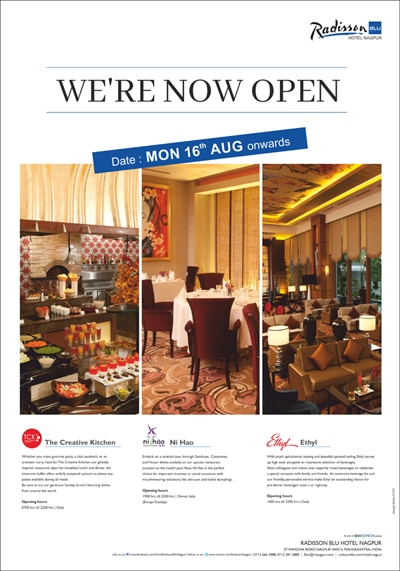 A resident of Bajaj Nagar, Wadwekar's primary expertise was planning and setting up call centres, including IT implementation, recruitment and training of agents, and 24×7 monitoring. He lured many businessmen, mostly with no idea of running call centres, into the business by promising huge profits.
Believing his proposal, Hyderabad-based Srikant Cheruvu, owner of Vanqo Globaltech Pvt Ltd, invested all his savings into two projects, including building call centres with top computer systems and well-furnished set up for several hundred employees between June to September 2016. Wadwekar, who charged consultancy of Rs1 lakh, also promised training to the recruited employees by a foreign client, who never came.
The foreign client, however, informed Cheruvu via email that Wadwekar's son had been kidnapped, and extracted Rs40 lakh for the 'ransom'. However, Cheruvu's business never started, and he registered offence of cheating, threats to life and cyber crime on January 29 against Wadwekar.
At around the same time, Wadwekar was cheating city-based victims, including one who owned a top bar and lounge. The man, who lost Rs35 lakh in a similar project, alleged that Wadwekar even provided him forged bank documents and files from 'foreign investors' to assure he would get profits.
This victim, who had transferred Rs6 lakh into Wadwekar's account, apart from his investment in the business, informed, "Police officers are not investigating the case properly. Today, I am not assured I will get my money back. I have lost all hopes."
Another victim from the city, who allegedly tried to commit suicide under trauma, had been promised the post of chief executive officer (CEO) in the Smart City project, for which he had handed over Wadwekar Rs30lakh in instalments. Wadwekar, taking advantage of his political support, had apparently managed to send this victim a central ministry letter, to gain his trust. There is a suspicion this letter too may have been forged.
Reliable sources claimed Wadwekar's location was mostly traced at Uttar Pradesh, Nashik, Pune and Navi Mumbai, and his call records show he was in contact with bankers and real estate developers.