Man approaches cops, admits to murder; arrested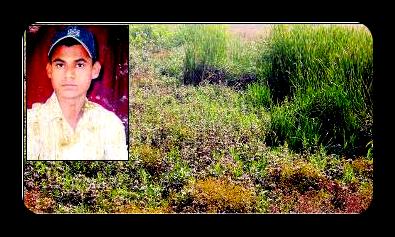 Nagpur News.
A liquor dealer, who had killed a drunken youth two days ago, stepped into Hudkeshwar police station and confessed his crime after which he was immediately taken into custody.
A resident of Shreyas Nagar, Narsala, Govardhan alias Balya Shalikram Shende (23) was a liquor dealer. Two days ago, Balya and deceased Sagar Dharmaraj Fukat (28) had a quarrel after which Balya lost his temper and started beating Saga with a wooden stick. Sagar, however, died on the spot with severe head injuries. Dreaded arrest, Govardhan dragged Sagar's body and threw it in the bushes near a nullah, a few kilometres away from his house.
On Sunday, Balya put up a fight with his father Shalikram and hit him brutally. Later, he reached Hudkeshwar police station and confessed his crime. Cops were shocked with the revelation but they immediately surge into action and took Balya into custody.
It is to be noted that Balya was earlier involved with illegal liquor dealing and his mother committed suicide after repeated torture from him.
Sources said that Balya was involved in illegal supply of liquor for past 2 years.
Sources informed that on Friday, Sagar went to his printing press and did not return till late night. His father Dharmaraj, who also worked in the same printing press, started searching for him but could not found him. Sagar was a liquor addict and thus Dharmaraj thought that Sagar might be at his friends' place. But he lodged missing complaint with Hudkeshwar police when Sagar did not return home even on Saturday. Meanwhile, Sagar reached Balya's house on Friday and together they consumed liquor. Later a brawl took place between the two after which Balya attacked Sagar with a wooden stick and killed him.
After throwing Sagar's body in the bushes, Balya fled away from his house for two days. But later he had a quarrel with his father following which he reached Hudkeshwar police station in drunken state and confessed his deed. He informed the police that Sagar's body was lying in the bushes near his house.
Cops immediately swung into action and reached the spot informed by Balya. They recovered Sagar's body. They performed panchanama and sent the body for post-mortem and registered an offence under section 302 of the IPC.