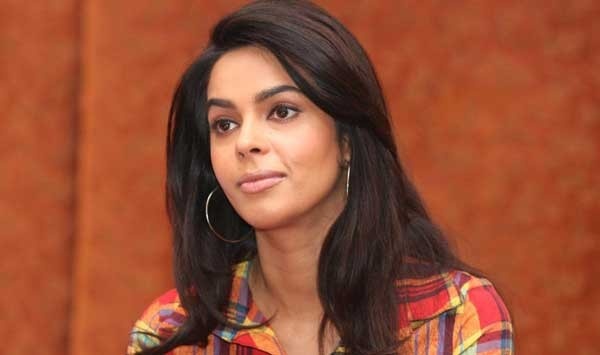 Mumbai: Actress Mallika Sherawat has expressed her displeasure over increasing number of rape cases in India. She has said that from the land of Mahatma Gandhi, the country had become a land of gang rapists.
Mallika was interacting with the media at the special screening of "Daas Dev" on Wednesday here.
President Ram Nath Kovind on April 22 approved an ordinance to provide death penalty for those convicted of raping girls younger than 12 years.
Mallika said: "I think what's happening with women and children of this country is absolutely shameful.
"From the land of Gandhi, we have become a land of gang rapists and I think it's the media in the country that is really a strong force today. So all hopes are pinned on the media.
"If it's not in the media, then nobody would know about these cases. I think because of pressure from the media, these new laws have been enforced. So we are really thankful to the media for this," she added.
Mallika Sherawat shares selfie with 'lovely' Ivana Trump
"We haven't been able to protect women and children of our country and I have been reading about such kind of crimes on a daily basis in newspapers."
On Sudhir Mishra's directorial "Daas Dev", Mallika said: "I have seen the trailer of the movie. I am a fan of Sudhir Mishra's films and I love him as a director."
On her upcoming projects, the "Murder" actress said: "There is one international show, of which I have acquired legal rights to remake in India… The same way as '24' (American) series was made in India. I will be making an announcement for that very soon. It is an Emmy Award-winning show."