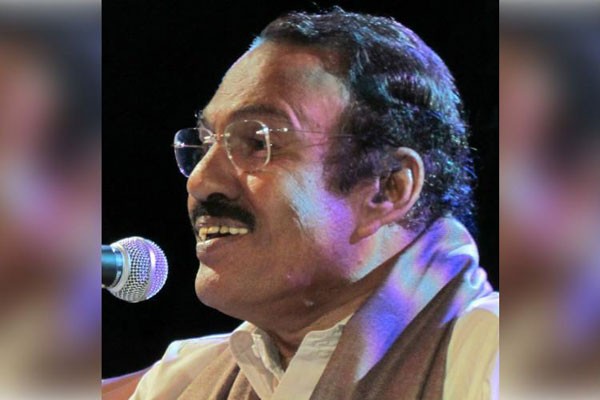 Kochi: Noted Malyalam Ghazal singer Umbayee passed away at the age of 68 on Wednesday due to liver-related problem. PA Ibrahim popularly known as 'Umbayee' was one of the most popular Ghazal singers in Kerala and is best known for performances like Oru Mugham Mathram, Pinneyum Paadunnu Saigal, Athramel Athramel Snehichu among many others.
Umbayee was born in Mattanchery in Kerala's Ernakulam district and had a tough childhood. With little support from his family for pursuing music, Umbayee was drawn into the world of crime. Smuggling watches, perfumes and many other valuables in return for US dollars became one of his ways. He even started drinking.
Umbayee was noticed after he performed in New Delhi at a point of time. It was then he came to know about Venu V. Desom whom he later met and that was how his first Malayalam album, Pranamam came into picture. Soon thereafter, poets like ONV Kurup, Yusufali Kecheri, and Sachidanandan lent their poems and his albums hit the right note. The story of Umbayee's life was unraveled in his biography titled- 'Ragam Bhairavi' in the year 2016.
Kerala chief minister Pinaryi Vijayan also expressed condolences over the singer's demise. He took to Twitter and Facebook to mourn the loss of the renowned singer.
Vijayan also shared a post on Facebook saying, "Umbayi has played a key role in popularizing the Ghazal among Malayalis. Umbayi who introduced his own style into the Ghazal singing will always be missed."