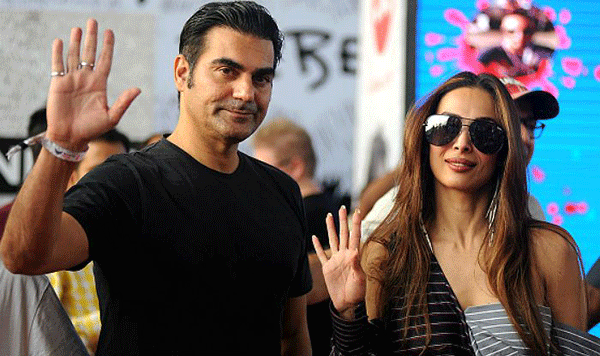 Malaika Arora and Arbaaz Khan called it quits in 2016. The two released a joint statement stating that separation is their mutual decision and their love and admiration for each other will always exist. There has never been a moment where either of them talked ill about the other. Several gossips surfaced in the grapevine about infidelity being the reason behind their divorce, but neither Malaika nor Arbaaz paid any heed to it.
Now, Malaika has opened up about her life after divorce. On Anaita Shroff Adajania's chat show, Feet Up, the actress talked about how she dealt with her life post separating from Arbaaz. She said she also had to face the usual questions everybody else in a relationship faces, but she didn't think much about anything. Malaika said, "There were these thoughts that went through my head. I think anyone would feel the same… What would happen? How would life pan out? Whether emotionally or professionally… The good thing is, I didn't let anything get to me. I didn't get hyper. I just let time take its course".
The Munni Badnaam star also mentioned her state of mind today. She said, "I'm calmer, more at ease and at peace with my surroundings. I think I was just all over the place. Now, I feel far calmer".
Well, Malaika has come out gracefully from the everything that happened in her life. She's stunning and a diva who's known for her sizzling red carpet appearances and a body to-die-for.