The Career Counselling Group of the Institute of Chartered Accountants of India constituted under regulatory provisions of The Chartered Accountants Act, 1949 promotes the Commerce Education with special focus on CA course amongst Secondary, Senior/ Higher Secondary, Graduate/Post Graduate students as well as other stakeholders.
The Career Counselling Committee at Nagpur Branch of ICAI had organised a massive career counselling drive this year and had conducted nearly 20 such programmes in various cities of Vidarbha such as Yavatmal, Wardha & Nagpur. The career counselling committee headed by Nagpur ICAI Chairman CA Umang Agrawal and headed by CA. Jitendra Saglani, Chairman WICASA had targeted to conduct nearly 50 counselling programmes this year.
The students through this programme are sensitized as to why choosing a career is very important at the early stage of ones life and how commerce education is now considered as preferred stream. Further the committee emphasizes on how to appear for the CA exam and what are the levels that are to be cleared along with significance of Articleship Training while pursuing a CA Curriculum.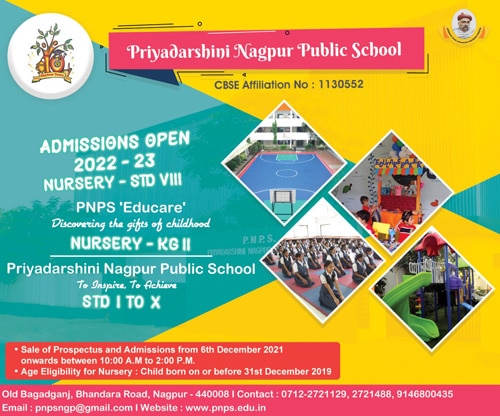 Additionally the committee emphasizes upon an Aptitude Test called ICAI Commerce Wizard conducted by ICAI, New Delhi. This is an online exam with multiple choice questions and targeted at students from 9th Standard to Final Year of Graduation, wherein a student appears and writes exam as per his / her level of current education. The students appearing for this exam get a participation certificate and winner gets very handsome prize money from ICAI. The details of this exam are available on www.icaicommercewizard.org
The committee till date has organised such programmes at premium institutions like G.S.Commerce College, Hislop College, Modern School (Neeri), Sandipani School, DPS Kamptee Road, The Swaminarayan School, Adarsh Vidya Mandir, Umiyashankar Narayani High School, South Point School, Pannalal Devadiya High School, City Premier College, Tata Parsi Girls School, KDM Girls School, Raisoni College of Commerce, Shri Amolakchand Mahavidyalaya (Yavatmal) and G.S.Commerce College (Wardha) to name a few.
Further ICAI Nagpur urges the schools in the vicinity of Nagpur and around to come forward and join hands with ICAI and host such informative and career oriented programme for its students so that they get guidance from experts in field and thereby get an help in choosing an apt career. These programmes conducted by ICAI are done with social objective with no cost to the host institution. The institution wishing to host such a programme can connect ICAI committee members via email by mailing a request on nagpur@icai.org.