Nagpur: One more major power breakdown occurred, this time at both at Navegaon –Khairi Headworks and Kanhan Pumping Station on Sunday (May 28, 2017) following a STRONG WIND AND INCESSANT RAINS since 6 pm onwards.
City will receive very less or restricted water supply on Monday morning as till writing of this news report all the pumps at Navegaon- Khari as well as Kanhan pumping were non-operational.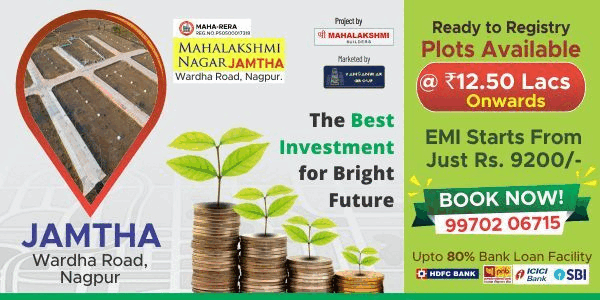 It must be mentioned here, because of recent major power outages occurred at Navegao- Khairi pumping station, first occurred on May 14 (for almost 12 hours ) and another on May 18 (for 3 hours), the water level of Gorewada Lake has dropped to its lowest mark of 312.60 mtr, which is lowest ever drop in the lake this year.
Today's power failure at Navegaon Khairi and Kanhan (which can be called as Act of God), the water supply as well as tanker water supply may get severely affected on Monday morning. The ESR's on Kanhan WTP main lines as well as Pench IV WTP feeder main lines will receive very less and restricted water supply.
It may be mentioned here, earlier the Gorewada Lake Reservoir used to provide raw water for treatment to Pench-1, Pench-2 & Pench-3 WTP at Gorewada for Nagpur city. The raw water used to travel from Navegaon Khairi dam located 45-km away from Nagpur, to Mahadula pumping house via Right
Bank Canal (RBC) then to Gorewada Lake and then lifted in WTP's for treatment. However, after the commissioning of a direct pipeline (instead of RBC) , raw water comes from from Navegaon-Khairi dam to Pench I, Pench-II and Pench III Water treatment plants through a Break Pressure Tank (BPT). Now a days, the Gorewada Lake itself has become storage reservoir ("Water Bank") in case of any emergency at Navegaon Khairi.
It means, in present system the raw water pumping station at Navegaon -Khairy Headworks pumps water directly to the major water treatment plants in city like Pench –IV WTP at Godhani and Pench-1, Pench-2, Pench-3 while 16 MLD Old Gorewada WTP is only dependent on Gorewada Lake.
Normally, if the water level in the Gorewada Lake is maintained at around 315.0 meter (from Main Sea Level), then in case of complete shutdown at Navegaon Khairy Headworks (Pumping Station), the WTP's can operate at normal capacity for seven to eight days and 60 % Nagpur including West, Central, South and North Nagpur can be provided sufficient water.
However, on 14th May, 2017 there was a major electrical failure at Navegaon-Khairy Headworks which lasted almost 12 Hrs. The raw water to Pench-IV WTP was completely stopped and since the Gorewada lake level dropped to its critical level due to which even the Pench-1, Pench-2 & Pench-3 WTP at Gorewada received less than required raw water for treatment. The same was repeated on May 18, 2017 for 3 hours.
It may be mentioned here, NMC-OCW has already intimated that as the water level in Gorewada lake is critically low, any further shutdown at Navegaon Khairy Headworks will adversely affect the water supply leading to water scarcity in entire city.
Despite that OCW and NMC experts are trying their level best to minimize the inconvenience to the citizens by properly managing the bulk water supply system. NMC-OCW appealed people to co-operate.