Nagpur: The Orange City Water (OCW) Technical experts team has not only plugged a major leakage developed on 800 mm dia Express Feeder line at the Shatbadi Square on Ring Road, which has become talk of town in Media/Social Media, in just 12-hours and even normalised water supply to affected areas from Feb 2 (Thursday) morning in affected areas.
It may be mentioned here, since last many days a major leakage was developed on the 800 mm dia Express Feeder line laid by Pench IV Project Cell.
The feeder line that connected Pench IV Water Treatment Plant (WTP) at Godhni directly to Mhalagi Nagar, Omkar Nagar I, II ESR's and Shree Nagar ESRs right at Shatabdi Square junction on Ring Road and potable water was going in drain.
The leakage was developed inside the concrete chamber and as per technical experts in water industry almost 30 to 32 hours period was required to plug the much talked about leakage.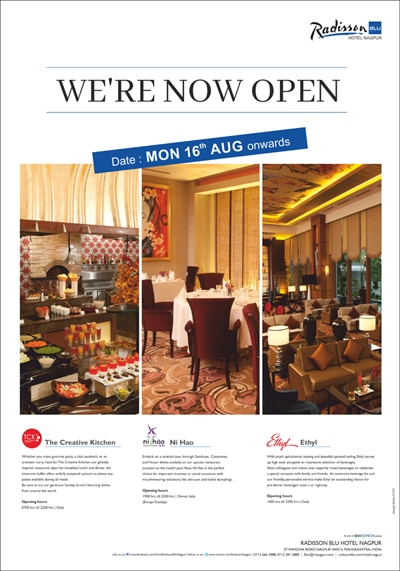 It may be mentioned here, to plug the technically difficult leakage, OCW had also announced shutdown of 30 hours. (From Feb 1 at 10 am to Feb 2 at 4 pm).
However, OCW technical team under expert guidance of OCW CEO Mr Sanjoy Roy and Dy Dir (O & M) Mr Rajesh Kalra comprising of Mr Praveen Sharan (GM), Mr Bharat Narayan (O& M Co-ordinator), Mr Sushant Sourabh & Team (Incharge :Main Pipeline) Mr Sreekumar (Zonal Head:Hanuman Nagar), Mr Amit Gedam (Manager-Safety) started the leakage plugging work on war footing on Feb 1 at 10 am sharp.
With applying all its expertise on field, the technical team completed the task in 12-hours and normalized water supply in the morning of Feb 2 in affected areas. Thus, OCW Team saved thousands of liters of water from going waste in drain as well as also provided people from South-West Nagpur water supply at their taps almost a day earlier.

OCW has thanked all citizens of affected areas for their co-operation and support. Further during the shutdown work along with water supply vehicular traffic on busy Ring road at Shatabdi Square also got disturbed, OCW also . thanked this people along with media representatives for their co-operation.
OCW has appealed vigilant people if they such pipelines leakages, then do contact at OCW Toll Free No: 1800-266-9899 or post pictures with leakage address at OCW CGRC mobile no 7028903636.