Nagpur: A major fire broke out at a two-wheeler spare parts showroom at Gaddigodam Square, Prabhat Nagar on Nari road early Sunday morning at around 6 am. No casualty was reported in the incident, however, goods worth lakhs of rupees were gutted in the fire. The fire tender rushed to the spot to contain the flames, however by then, the fire had already reduced major quantum of goods to ash.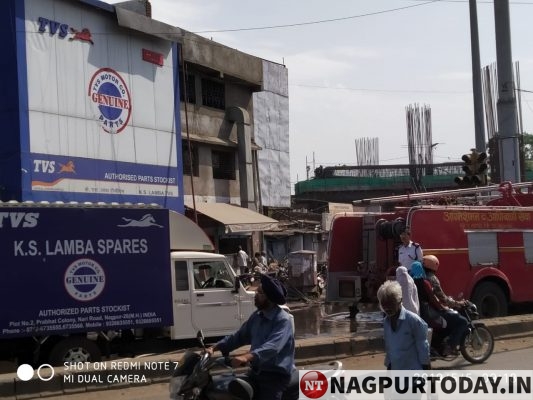 Sources said that Lamba TVS spare parts showroom owner Rajendra Pal had left for home last night after shutting down the shop. Later in the morning some people noticed the flames emanating from the closed shop. They immediately alerted the fire department.
The reason behind the fire was not yet known.
Further investigation is on.