Vigilance Awareness Week started today in Western Coalfields Limited (WCL).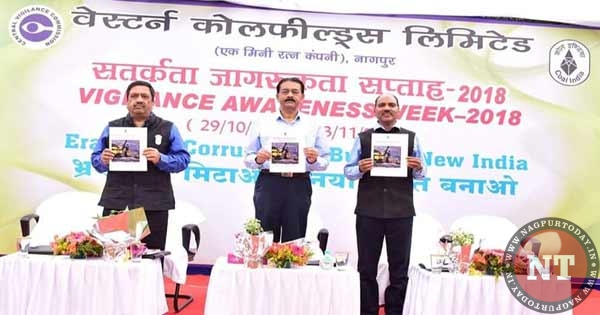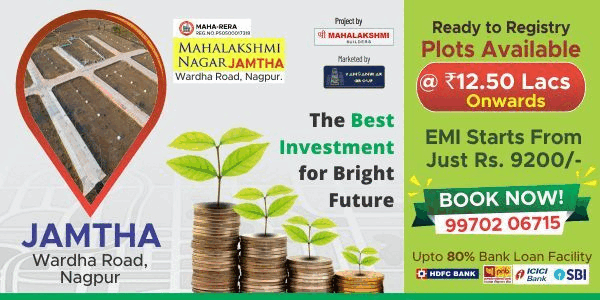 Nagpur: Sri Rajiv Ranjan Mishra Chairman-cum-Managing Director of the company administered the pledge of integrity to the employees. He called upon the members of Team WCL to maintain transparency in every field of their life.
CVO Sri A. P. Labhane delivered welcome address. Dr. Sanjay Kumar Director (Personnel) was prominently present on the occasion. A Booklet was released on preventive vigilance in the function.
Messages of Hon'ble President, Vice President, Home Minister, Law Mminister, Energy Minister, State Minister (PMO) were read out by D(P) Dr. Sanjay Kumar & General Managers S/Sri Anurag Arora, N. Prasad, I.D. Jhankyani, Kaushik Chakraborty, A.N. Sarkar & S.D. Shende.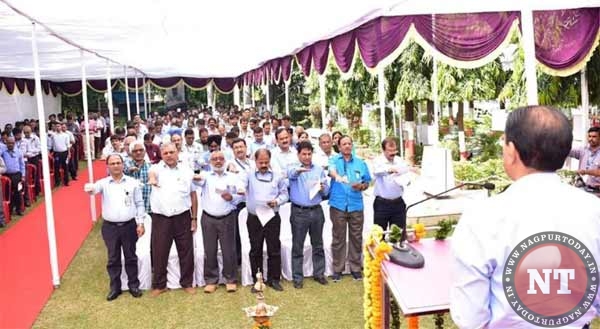 Program was conducted & presented Sarswati Vandana & Welcome Song by the students of Bharati Krishana Vidya Vihar. A large number of officials were present in the program. General Manager (Vigilance) Sri Sanjiv Shende proposed a vote of thanks.