Maharashtra sanctioned only 7% of the required police strength in last 4 years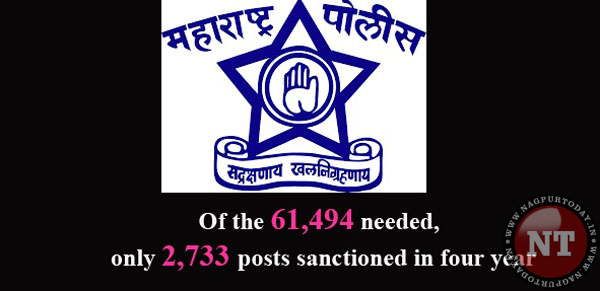 Mumbai: The state government has failed to fulfill the demand of additional police personal required for policing the growing population of Maharashtra.
As per info received under RTI the new BJP-Sena Government has managed to sanctioned only 2733 police personnel when the demand was for 61,494. Whereas the previous government hired 22,864 from 2011 till Sept 2014.
Too Little Too late :

The major need for new police personnel has been in the Pimpri – Chinchwad area of Pune due to sudden rise in population in recent years. Since 2011 the DGP office have been seeking more police personnel. As per 28/5/2018 order 2633 posts are now sanctioned for the new Pimpari Chinchwad area which will also have a new Police commissionerate, although the implementation of this order will take some time. Incidentally the current Maratha Agitation is out of control in same areas. If in case this order had came two years back the current situation could have been in control.
"Budget constraint is the major reason why new post creation has taken a back sit. For Pimpri Chinchwad commissionerate and new police post 180 cr has been sanctioned. Although considering the importance of policing to control the law and order situation in Maharashtra, it's not much.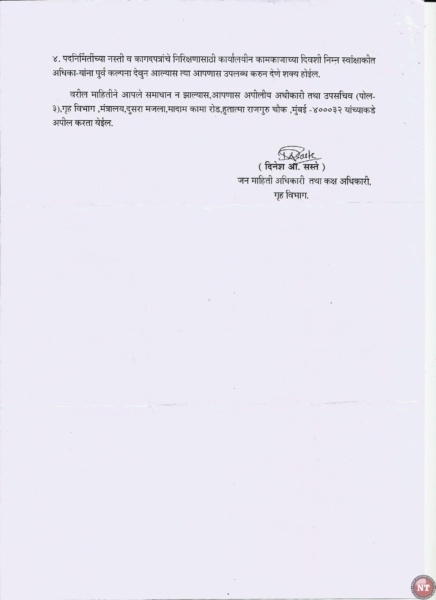 Unfortunately the Government is giving priorities to spending on building statutes, Advertising, etc instead of giving additional manpower as demanded by Police Authority. Sanctioning these posts also creates job opportunities for the youth. I hope the government sanctions all the required post next year."