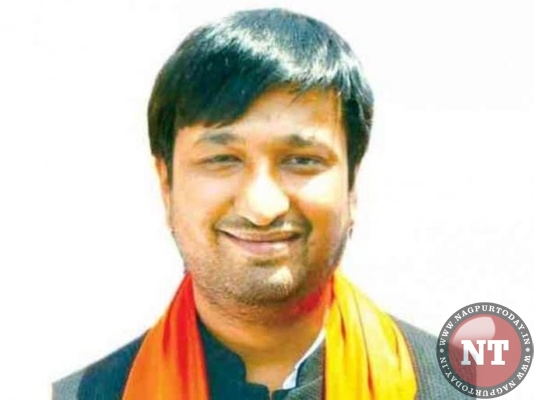 Here are the latest results from Nashik, Parbhani-Hingoli, Amravati and Raigad-Ratnagiri-Sindhudurg and Wardha-Chandrapur-Gadchiroli –
Nashik

Shivsena – Narendra Darade (412 votes)
NCP – Shivaji Sahane (219 votes)
Shivsena won with 193 votes
---
Raigad-Ratnagiri-Sindhudurg

NCP – Aniket Tatkare (421 votes)
Shivsena – Rajiv Sahele (221 votes)
NCP won by 200 votes
---
Parbhani-Hingoli

Shivsena – Vipalva Bajoria (256 votes)
Congress – Suresh Deshmukh (221 votes)
Shivsena won by 35 votes
---
Amravati

BJP – Praveen Potte-Patil (458 votes)
Congress – Anil Madhodariya (17 votes)
BJP won by 441 votes
---
Wardha-Chandrapur-Gadchiroli
BJP – Ramdas Amatkar (550 votes)
Congress – IK Kumar Saraf (462 votes)
BJP won by 88 votes
Results for Osmanabad-Latur-Beed seat is awaited.
---
Shiv Sena has won from Parbhani-Hingoli Legislative Constituency. Shiv Sena's Viplav Bajoriya defeated Congress candidate Suresh Deshmukh by a margin of 256 votes.
BJP's Pravin Pote has won from Amravati defeating Congress leader Anil Madhopadiya. Of the total polling in Amaravati, 488 were deemed valid.
Anil Madhopadiya of Congress only got 17 votes while the BJP candidate bagged 458 votes.
Counting is on for the remaining three seats of Maharashtra Legislative Council for which biennial elections were held on May 21. The seats which went to vote on May 21 are Raigad-Ratnagiri-Sindhudurg, Nashik, Parbhani-Hingoli, Wardha-Chandrapur-Gadchiroli and Amaravati. Voting also took place for the Osmanabad-Beed-Latur seat in the Maharashtra Legislative Council on May 21 but counting has been deferred.