Maharashtra govt to airlift bodies of two Amarnath victims home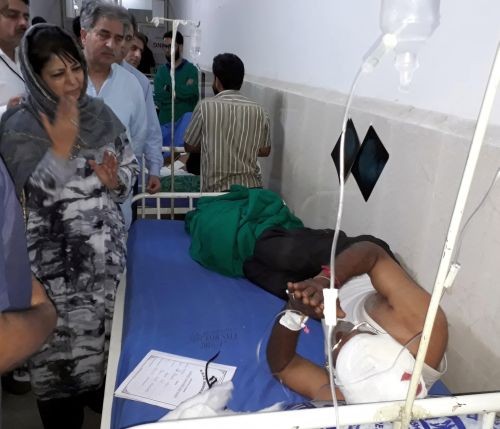 Mumbai/Srinagar: The Maharashtra government has made arrangements for airlifting the mortal remains of two Amarnath pilgrims to Dahanu from Surat. Two Amarnath pilgrims from Dahanu — Usha Sonar and Nirmala Thakur — lost their lives in yesterday's terrorist attack at J&K. Other pilgrims from Maharashtra who were injured are under treatment at a hospital in J&K. The Maharashtra government is in constant touch with the Centre and the J&K authorities.
Last night terrorists killed seven Amarnath pilgrims, including six women, and injured 19 others as they struck at a bus in Kashmir's Anantnag district, in the worst attack on the annual pilgrimage since the year 2001. Five of those killed were from Gujarat and two from Maharashtra. In 2001 terrorists had struck in the Sheshnag area close to the holy cave of Amarnath, killing 13 people.
Prior to that, terrorists had attacked Amarnath pilgrims on August 1, 2000 in Pahalgam area, killing 30 people, who also included porters.