Mumbai/Nagpur: Several top bureaucrats from Maharashtra are on the list of defaulters who owe money to the state government for overstaying in the flats allotted to them while in service & after retirement.
Top bureaucrats are provided with accommodations during their tenure in office which they are supposed to vacate if they are transferred or they retire from service. But, they have to pay the rent if they overstay.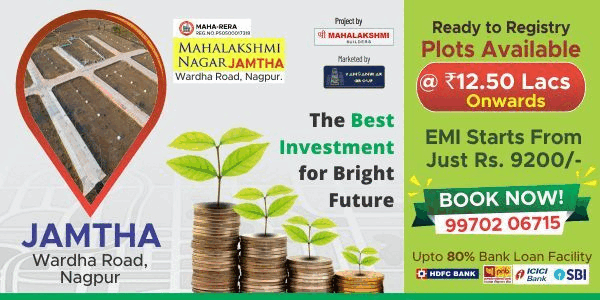 When state govt presented its Budget this time, it was deficit budget of Rs 4,511 crore. On one hand, govt is worried about how to bridge this deficit gap, but on other, state govt's has failed to collect almost Rs 92 lakh rent from top babus for occupying government quarters.
"Unfortunately, we don't have any rule that govt can deduct the due amount from the salaries or from pension of bureaucrats. Govt must ask these bureaucrats to pay the dues immediately or else others will also get inspired to exercise such bad practice which will ultimately hit our state," said RTI activist Anil Galgali.
Replying to the RTI query filed by Galgali, PWD department stated that there are 11 bureaucrats who have not yet vacated their respective accommodations allotted to them despite being transferred and retired long time back. Also, PDW department informed Galgali that 6 officers are yet to vacate government accommodations after they got transferred.
Officials who owe dues
IAS Officer Kamalakar Fund (Rs 24,15,496),
General Manager of Maharashtra Industrial Development Corporation Rajendra Ahirwar ( Rs 5,96,260),
Deputy Collector Dhanaji Toraskar ( Rs 6,04,400),
Sudhir Joshi ( Rs 8,21,852),
Senior Police Officer Ashok Kumar Sharma (Rs 4,97,335) & Ashok Solankar ( Rs 2,14,847)
Three retired judges — Prakash Kumar Rahile ( Rs 6,93,085) Prakash Rathod ( Rs 7,96,375) & T M Jahagirdar ( Rs 4,86,036) yet to pay dues.
Retired IAS Officer Sudhir Khan Aapure (Rs 2,65,545) & Prem Kumar Jain (Rs 17,57,272)
Interestingly, after court's order PK Jain vacated his govt accommodation, but is yet to pay his dues.
Despite being on the list of nonpayment of dues for using govt accommodation after retirement, Fadnavis govt appointed PK Jain as member of Maharashtra State Police Complaint Authority.
"I have no fair knowledge of this mater, but if there is no provision of exemption, then certainly they will have to pay that amount.
Be it minister, IAS officials or any govt officials. Govt will be certainly recovering the due amount as per the rules. To help farmers of state we need that money ," said state Finance Minister Sudhir Mungantiwar.