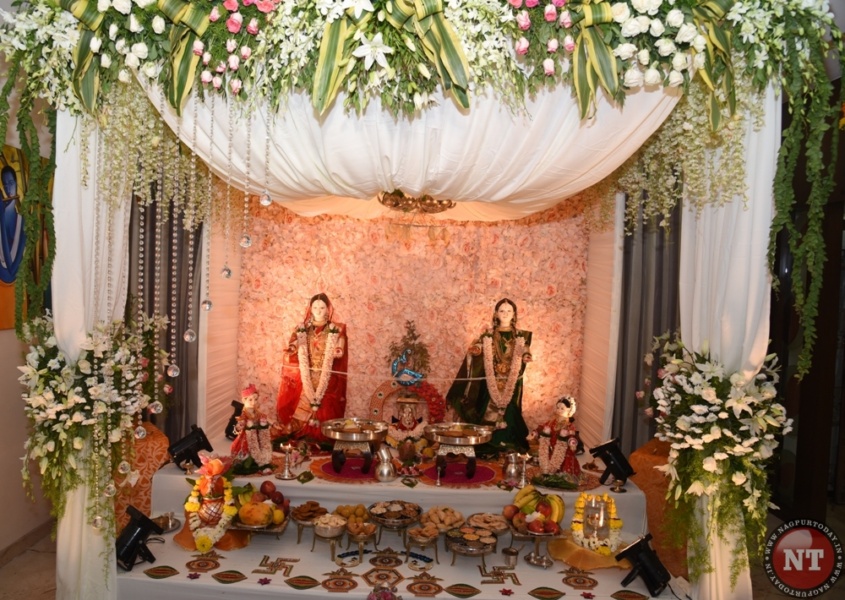 Nagpur: Ganesh Festival is the perfect occasion to enjoy all those savouries and delightful meals which you would vouch for, keeping aside all your diet regime.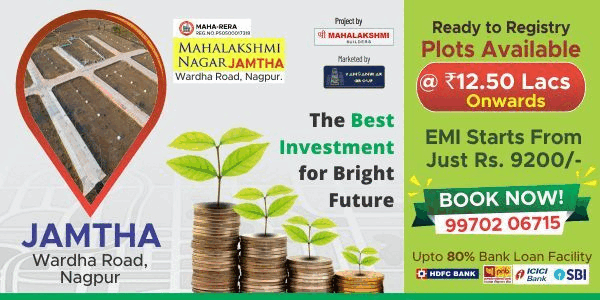 Be it dinner being served everyday at residential societies, Mahalaxmi pooja or the distribution of mahaprasad, there is an assortment of elaborate menus being planned for each day.
A similar such occasion marks the gesture of devotion combined with all the holy meals.
It was celebration at Ashtankar's famiy on second day of 'Mahalaxmi' where many well known personalities of Nagpur visited and took the blessing of Devi Mahalaxmi.
Worthmentioning, the event venue was actually the sasuraal (in-laws home) of Guardian minister Bawankule's daughter Payal Ashtankar.
Where Archana Anil Ashtankar, mother in law of Payal Ashtankar (Bawankule) told us that the preparation for the event was going on for the last three days. All the rituals followed by mahaprasad distribution were peformed with traditional elan at this three-day 'Mahalaxmi' festival. The ritual which has to be followed is very difficult and next generation should find it easy to perform all the rituals, she added.
The Mahalaxmi idol statue was beautifully decorated with flowers and lights.
Payal took time out to elaborate on the varieties of food prepared during this festival. She said the number 16 is very important, we also made 16 types of food for our goddess. Of these, 'Ambil' made of jowar is very important and delicious prasad served during the festival.
Guardian minister Chandrashekar Bawankule said that with the arrival of Mahalaxmi all the problems and difficulties vanish away. So I pray to lord Mahalaxmi to shower her blessings on all the farmers and brothers and sisters of our country. And last Bawankule relished some 'Dal Wada' too.
– By Farhan Kazi
– Pics By Rajesh Bansod